Who was St. Patrick?
He is one of the best-known of the missionary saints. Born to a Christian family in Britain around the year AD 389 he was captured as a teenager by raiders, taken to Ireland, and force to serve as a herdsman. After six years, he escaped and found his way to a monastery community in France. Ordained a bishop, it is believed that Patrick made his way back to Ireland in the summer of 433, and there spent the rest of his long life spreading the Gospel and organizing Christian communities. He strongly defended the doctrine of the Holy Trinity in a time when it was not popular to do so.
I bind unto myself today
The strong name of the Trinity,
By invocation of the same
The Three in One and One in Three.
By whom all nature hath creation,
Eternal Father, Spirit, Word:
Praise to the Lord of my salvation,
Salvation is of Christ the Lord.

—St. Patrick's Breastplate (see also LSB 604)
---
From Treasury of Daily Prayer, pages 1284–85 © 2008 Concordia Publishing House. All rights reserved.
To order Treasury of Daily Prayer, please contact CPH at 800-325-3040 or visit cph.org.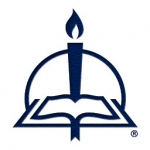 At CPH since 2003, Laura Lane is an editor for the professional book team. She has worked on numerous titles for the adult consumer and church professional markets, including The Lutheran Study Bible (CPH 2009) and The Apocrypha: The Lutheran Edition with Notes (CPH 2012).