Pastor Valerius Herberger (1562–1627) served St. Mary's parish church in Fraustadt (now Wschowa) Poland during the most difficult days of the Counter-Reformation when a royal decree ousted the congregation from its building in 1604. As a deacon and preacher in the congregation for nearly forty years, Herberger left us a remarkable example of biblical interpretation, application, and sincere devotion. His sermons on Genesis have been translated by Matthew Carver in The Great Works of God.
The following excerpt is taken from The Great Works of God, Parts One and Two: The Mysteries of Christ in the Book of Genesis, Chapters 1–15 and is offered as the church commemorates Adam and Eve.
---
xix. Jesus Joins Adam and Eve in Holy Matrimony, Honors the First Marriage on Earth with His Presence, and Appoints the Eternal Marriage in Heaven (Gen. 2:22).
God realized in His profound wisdom that it was not good for Adam to spend his life alone but that it would be fitting for him to have a female companion, helper, and comforter beside him.
This decision was published and announced by the Lord Jesus. This is what Moses means when he writes, "and God said." Here we see how our Lord Jesus, the lover of marriage, was already busying Himself with the first wedding.
The wedding was conducted in the Garden of Paradise under the open sky in the richest parcel of land in the whole world, where everything was godly and good, for God would not suffer any honor to be lacking. By doing so, God shows that in His eyes marriage is a true pleasure garden, yea, the nursery of heaven.
Adam and Eve's wedding took place in the state of innocence, before they had ever sinned, from which it is plain that wedlock is a holy, Godpleasing estate and that it should be kept in in a holy manner.
God the Father was the ancient Nobleman at this wedding, endowing His two children honorably and generously. Adam and Eve were fatherless and motherless. They were poor orphans. God the Father adopted them and bequeathed as dowry the emperorship of the whole world.
Our Lord Jesus was the preacher here, giving a bridal homily on the nuptial lesson: "It is not good that Adam should be alone." He addressed the bride and groom with sincere, comforting, wholesome words: "Adam, dearest Adam, discern and praise the love of My Father. When you were sleeping, He watched and cared for you. Behold, here I entrust to your hand and heart this fair virgin Eve, who was taken from beside your heart. She was taken from your side, for she is to be your companion in your life, nor stray too far from your side. She was fashioned from your rib, not from your feet, for you are not to think of her as a foot-servant, but to show her heartfelt loyalty. Ribs are not as strong and hard as the other bones in the arms and legs. Your Eve is also somewhat more fragile of nature than you, for which reason you would be wise to learn how to deal with her frailty." Adam kept this all his days. All pious husbands should still heed it today, too, for the faithful pledge is the best.
Likewise, the Lord Jesus also preached to Eve: "Eve, dear Eve, you are to be Adam's beloved, the comfort of his eyes, and the joy of his house. You were not taken from his head, for you were not meant to be his head. The headship is to remain with Adam. You were taken from his rib, from his side, where Adam supports his clothing, for you are to support Adam's heart and the livelihood of his house. You are to keep his things in good order and, just like a rib, know how to be fitted, cooperative, and yielding. Oh, make sure that this rib does not go awry! As in the body the rib covers the heart, so you should soothingly cover and keep Adam's heart. As in great distress of the heart the ribs lift to let the air in and out, so you too should soothingly lift Adam's worries with suitable words and cool off his distressed heart."
In addition to this, our Lord Jesus also spoke a powerful blessing upon Adam and Eve, and does so upon all those who enter marriage honorably and with a good conscience. This blessing's power shall be witnessed until the end of the world, and it is, furthermore, our Lord Jesus' own office to give it, for so He ascended into heaven speaking a blessing.
The Holy Spirit served as the best man and official witness at this wedding. He brought the bride and groom together. He exchanged the rings of their hearts and bound them in constant love that continued even after the fall, for nowhere do we read that Adam ever quarreled, fought with, or mistreated his Eve after the fall. Rather, they helped each other bear their crosses. When one was sad, the other spoke words of comfort, and together they made their crosses easier to bear.
Adam and Eve's wedding garments were their beautiful wisdom, innocence, and righteousness.
How happily the holy angels must have sung at this sumptuous feast, praising the Instituter of holy matrimony with a beautiful, heavenly hymn, and waiting to serve the new bridal pair as their eager wedding servants!
Oh, how lovely the beautiful fruits of Paradise must have tasted at this wedding! For surely before God cursed the earth everything was dainty and delectable.
Therefore, just as the Son of God was here troubling Himself with the arrangements for Adam's wedding, so after Adam's fall He would also be at pains to obtain Adam's salvation. Soon after Adam's wedding, things went for him as at the wedding at Cana when the bridegroom ran out of wine [John 2:1–11]. Adam fell into trouble, distress, sin, and great calamity, and had nothing but a heart full of woe and eyes full of tears. Then our Lord Jesus came, faithfully took up Adam's cause, pledged to save him from his sin, and turned the bitter tears of his eyes into the glad wine of comfort. Thus He did a far greater miracle here than at Cana of Galilee. And this is precisely how concerned our Lord Jesus still is today with the marriage of every pious, God-loving wedding couple. He supports them with advice and action. He refuses to leave them, even if they fall into such distress that nothing but a miracle would help them—as with the wedding at Cana and the one in Paradise.
For this reason, you should never forget the Lord Jesus Christ at any wedding. The bride and groom especially should carry the Lord Jesus in their hearts, saying: Dear Lord Jesus, without You there would be no wedding in the world. Without You no wedding today is happy or beautiful. Oh, adorn my wedding, too. Deign to help as You did at Adam's wedding, and at the wedding at Cana. Be my chief wedding guest, for it is Your way to eat little and honor much. I will give You the seat of honor. You have no desire to displace or make anyone move down the table, so I will show You into my heart. Oh, occupy the seat of honor in my heart. Be my witness there, grace me with Your lavish hand. Speak a blessing upon me, as You did upon Adam and Eve, and my water shall be turned to wine, and all sadness to joy and blessing!
Additionally, in this and in all other wedding feasts, be mindful of the heavenly wedding of all the elect children of God in eternal life. Concerning this, it is written in Revelation 19:7[–8]: "The marriage of the Lamb has come, and his Bride has made herself ready; and it was granted her to clothe herself in clean and beautiful silk (and the silk is the righteousness of the saints)." Jesus, the Bridegroom of our souls, shall celebrate an everlasting wedding feast with His believing Christians.
Oh dearest Lord Jesus, what joy and gladness You won for us in Your death! You love us as Your betrothed bride and only sweetheart. You plight Your troth and loyalty to us in Your Word. You pledge Yourself to us in the Holy Supper. You will be mine and I Yours. You will give us a splendid wedding in the high and stately hall of heaven. It will be far more beautiful there than in the Garden of Paradise. There will be a whole heaven full of tables filled with guests. Angelic, sweet-sounding music will be heard there. Alleluias will resound there in myriad thousands of voices, and there will be joy, pleasure, and delight. We will be given great honor there, and our endless day of glory and joy will begin. O Lord Jesus, how gently You will receive and embrace us! How graciously You will look upon us! How tenderly You will speak to us! How sweetly You will comfort us! Oh, to think that You will bring us to heaven to Your mansion, that we may sit with You forever in an undivided estate! Oh, to think that we will be given new names by You, and be called the blessed children of God!
Oh, to think that we will sit at table with Abraham and have our fill of heavenly consolation! What a great gathering of faithful hearts will be seen! What beautiful conversations will be had! All will be delight and leaping and dancing. What splendid wedding gift s will be laid before us! And all these things will last forever. There we will receive the keys to all the treasures of heaven. There we will shine and sparkle in the beautiful wedding garments of eternal, unbroken innocence, and we will know adversity and sadness no more. Oh most precious Lord Jesus, bring us soon to this blessed, heavenly wedding. Amen!
---
From The Great Works of God, Parts One and Two: The Mysteries of Christ in the Book of Genesis, Chapters 1–15, pages 171–74. English translation © 2010 Matthew Carver, published by Concordia Publishing House. All rights reserved.
To order The Great Works of God, Parts One and Two, please contact CPH at 800-325-3040 or visit www.cph.org.
Concordia Publishing House has also published The Great Works of God, Parts Three and Four.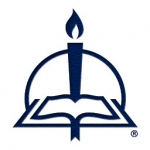 At CPH since 2009, Sarah Steiner was a production editor for the professional and academic book team. She worked on many academic titles, including coordinating the peer review books, and also helped out with Bible resource projects.