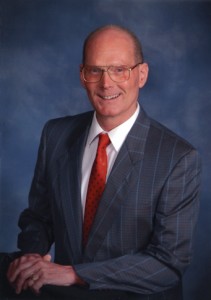 With thanksgiving to God, CPH celebrates the twenty-fifth anniversary of the ordination of Rev. Christopher W. Mitchell (B.S., M.Div., M.A., Ph.D.). Rev. Mitchell serves as CPH editor for the Concordia Commentary series. Previous to his arrival at CPH, Rev. Mitchell served as a pastor in Minnesota. The following interview provides a brief introduction to a true servant of God and the Church.
You have served in pastoral ministry for one-quarter of a century. How did the Lord bring you into the ministry?
Mitchell: In college I was planning to become a scientist, like many of my relatives. But my campus pastor at Calvary Lutheran Chapel (Madison, WI) encouraged me to consider the ministry, as did some of my roommates and friends. I was also influenced by the two seminary presidents, who visited to recruit students.
Why did you pursue your Ph.D. in biblical Hebrew (with a minor in classical Greek)?
Mitchell: I have always been fascinated with origins, and the Hebrew Scriptures take you back to "the beginning" of everything. The Old Testament is the essential background for understanding the New Testament. Studying classical Greek makes reading the Greek New Testament much easier. I love reading the very words of God. The original texts have rich nuances that are lost in translation, but give you valuable insights.
You wrote a commentary on the Song of Songs. What attracted you to this book?
Mitchell: I married my beloved (Carol) in 1977. The next year I studied the Song in one of my Ph.D. classes and immediately was captivated by it. Having a great Christian marriage fostered my desire to write on this magnificent love poem, which is ultimately about the mutual love between Jesus Christ and His Bride, the Church.
You have been with Concordia Publishing House for 22 years. How was the Concordia Commentary series started?
Mitchell: When I was a parish pastor in Minnesota, I had many commentaries on my bookshelf, including the venerable old series by Keil and Delitzsch, Leupold, and Lenski, but none were from CPH. After I was called here, I started asking, "Since the Lutheran Church is the church of Sola Scriptura, why don't we start a new series of exegetical commentaries based on the Hebrew and Greek that delve deeply into the riches of God's holy Word?" By His grace alone, God provided the people and resources to make that happen. I am profoundly grateful to CPH for its long-term commitment to bring this series to completion.
Describe your work on the Concordia Commentary series.
Mitchell: I have been privileged to work with the best living Lutheran interpreters around the globe, starting with my fellow editors. Each author has already devoted years of study, teaching, and research to his particular biblical book before being asked to write a commentary. The author's scholarship, pastoral ministry, churchmanship, and practical wisdom are all combined in the finished exposition. I have the marvelous and humbling honor of reading the product of each author's faithful labor. I offer suggestions for how it can be most beneficial for the church
If you could discuss one biblical book with its human writer, which book would it be and why?
Mitchell: I would skip the writers and go straight to Jesus. I wish I had been able to tag along on the road to Emmaus (Luke 24) and listen to the risen Lord explain how Moses, the prophets, and the rest of the Old Testament testifies to Him, foretelling the Gospel of His suffering, death, and glorious resurrection. Every day I pray for the Lord to open my mind to understand the Scriptures (Luke 24:45).
Briefly introduce readers to you family.
Mitchell: I have been married to Carol, a ravishing redhead, for 35 years. We have been blessed with two sons and a daughter-in-law. Both sons currently are in graduate school in the sciences. My parents-in-law have lived in St. Louis for the past 12 years and are an integral part of our daily life. For the last 20 years we have been nourished in the faith through the Word and Sacrament ministry of St. Paul Lutheran Church, Des Peres, MO.
For more information about the Concordia Commentary series, visit cph.org/commentary, where you'll also find information about subscribing to the series. The benefits of becoming a subscriber include a discounted price and automatic shipment of new volumes.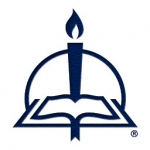 At CPH since 2003, Laura Lane is an editor for the professional book team. She has worked on numerous titles for the adult consumer and church professional markets, including The Lutheran Study Bible (CPH 2009) and The Apocrypha: The Lutheran Edition with Notes (CPH 2012).