Aquila and Priscilla were a husband and wife in the Early Church. When they heard Apollos speak about the baptism of John, they taught him the rest of the story: about Jesus' incarnation, death, and resurrection. In honor of these three disciples, we read today a passage about mission and witness from Every One His Witness Workbook.
Devotional Reading
Americans are results-oriented people. We want to know that what we are doing is going to bring about a desired outcome. We want our efforts to result in something tangible, measurable, and predictable. When we bring our goal-oriented, results-based perspective to the work that we're called to do as Christ's witnesses, we turn things upside down. Instead of focusing on doing the right things, we get focused on producing the desired results—results that are solely the work of God.
In 1 Corinthians 3, we read about witnessing as God intended it to be. This chapter speaks about the tensions in the Corinthian Church over who was doing what. God's Word given through the apostle Paul set them straight: "I planted, Apollos watered, but God gave the growth. So neither he who plants nor he who waters is anything, but only God who gives the growth" (1 Corinthians 3:6–7). Only God gives the growth. God alone provides the outcome. When it comes to the growth, everyone who plants and waters is nothing. But when it comes to "planting" and "watering," God has made His witnesses of great importance.
"Planting" is the work that we do when we share God's Word with people who do not have faith in Jesus. Like a farmer who plants by plowing his fields and then sowing the seeds, we plant by sowing, or sharing, the seed of God's life-giving Word. Of course, it is the work of the Holy Spirit to actually break up the hard soil of people's ignorance, sin, indifference, hostility, and confusion, and to bring forth life from the seed of His Word. But our role in planting is to speak that Word.
"Watering" is what we do to nurture the soil after we have sown the seed of the Word. Like the work of sowing, to nurture what we have sown is to share God's Word with people so that the seed has what it needs to grow. Of course, the desired growth (i.e., the fruit) is not something that Christ's witnesses can produce. We plant, we water, but only God gives the growth. We sow the seed of the Word, we nurture that seed with more of the Word of God, and the Holy Spirit works faith when and where He wills in those who receive the Word.
Devotional reading is from Every One His Witness Workbook, pages 42–43, © 2017 The Lutheran Church—Missouri Synod. Published by Concordia Publishing House.
Scripture quotations from the ESV® Bible (The Holy Bible, English Standard Version®), copyright © 2001 by Crossway, a publishing ministry of Good News Publishers. Used by permission. All rights reserved.
Hymn
O Christ, our true and only light,
Enlighten those who sit in night;
Let those afar now hear Your voice
And in Your fold with us rejoice.
Hymn text is from LSB 839:1.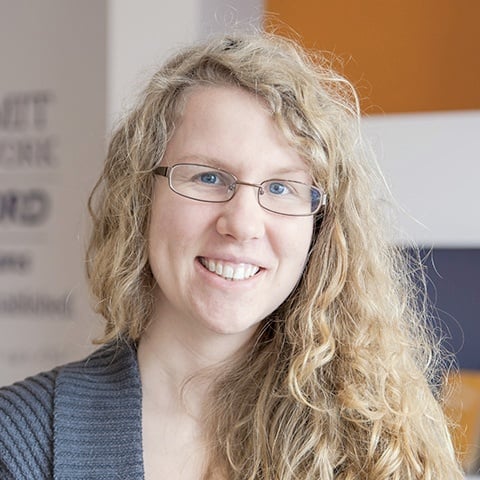 Deaconess Anna Johnson is a marketing manager at Concordia Publishing House. After graduating from the deaconess program at Concordia University Chicago, she continued her studies at the University of Colorado—Denver in education and human development. She has worked as a church youth director and served a variety of other nonprofit organizations, such as the Lutheran Mission Society of Maryland. Anna loves playing video games and drinking a hot cup of tea almost as much as she loves her cat and her husband.