Imagine you're sitting next to a friend at an incredibly loud sporting event. As everyone is cheering on their team, you're trying to tell your friend that you're going to get some more popcorn. Maybe you try to yell, but they still don't hear you. So you lean in close, tell them where you're going, and stand up to get some snacks.
Or maybe you're in a silent movie theater but you just have to comment on the main character's outfit. You could try to mouth how cute their shirt is, but in the end, it usually works best to lean over and whisper your comment.
There are so many times in life that we lean in, on, or toward something or someone. We lean on walls when we're tired of standing, we lean on our friends when we're worn down or feeling exhausted, and we tend to lean toward others when we are actively engaged and listening.
I think that our life in faith is a lot like that: lots of leaning, lots of being supported, and lots of acknowledging our weaknesses.
In order to lean on someone, you have to trust that they won't let you fall. You have to trust that they won't move or change. Lately, my confidence in my Jesus has been pretty low. I've been holding on to things that are "too much" for Him in my mind or trying to hide certain parts of myself. I've been trying to do it on my own without our mighty God to hold me up. I certainly haven't been leaning on Him.
And let me tell you this, it has only made life way more difficult.
When I'm walking through life without leaning on Jesus, sin pretty quickly weighs me down, making life much more tiring. What an exhausting way to walk through life.
Thankfully, our Jesus doesn't leave us like this. He promises so much rest and comfort and peace when we come and lean on Him.
Psalm 46:1–3 tells us: "God is our refuge and strength, a very present help in trouble. Therefore we will not fear though the earth gives way, though the mountains be moved into the heart of the sea, though its waters roar and foam, though the mountains tremble at its swelling."
Isaiah 41:10 says, "Fear not, for I am with you; be not dismayed, for I am your God;
I will strengthen you, I will help you, I will uphold you with My righteous right hand."
Psalm 32:7 reminds us, "You are a hiding place for me; You preserve me from trouble; You surround me with shouts of deliverance."
John 14:27 comforts us as Jesus says, "Peace I leave with you; My peace I give to you. Not as the world gives do I give to you. Let not your hearts be troubled, neither let them be afraid."
As you can see, the Bible is constantly reminding us that our Jesus is our refuge. He is our calm and the only true source of peace in this life. We can come to Him with anything, no matter what.
We are never too much or not enough for Him. In fact, He will always welcome us with open arms, taking our burdens and exchanging them for His peace.
So, throughout this Lenten season when we are reminded of the pain and suffering that Jesus endured for us, lean in to Him. Lean in to His grace and peace. Lean in to the love and forgiveness that is ours in Christ Jesus.
Leaning in to my sweet Jesus,
Hannah
---
Lean on Christ first. But also lean on the Christian women He has put in your life.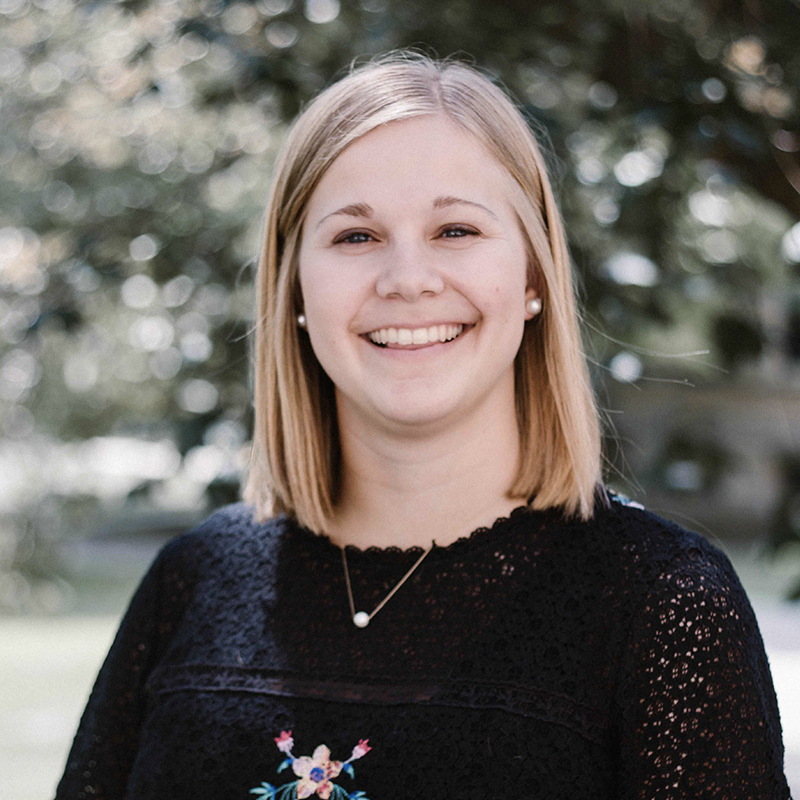 Hannah is currently a teacher at Zion Lutheran in Illinois. She is a recent graduate of Concordia University Chicago. When she's not in the classroom or writing, you can find her in her hammock, playing guitar, or reading a good book.