Today's devotion for the commemoration of Wilhelm Loehe is from Love Leaves Home: Wilhelm Loehe and the Missouri Synod.
Devotional Reading
History itself knows Pastor Loehe best not primarily as a great preacher or as a scholar but as a man of compassion. He has been called "the Great Heart of Neuendettelsau." The pastoral vocation was his first calling. He was primarily a pastor and spiritual counselor. In his own parish his prayers and ministrations for the sick and dying were said to have curative powers.
Pastor Loehe's compassion reached not only to those who were suffering from physical affliction but also to those whose affliction was emotional or psychological. One young peasant, Lorenz Loesel, who for a period of two months would neither talk nor work but lay in a deep depression, responded to his pastor's patient and gentle care. Loesel was the first to volunteer when Pastor Loehe appealed for colonists for Lutheran settlements on the American frontier.
Pastor Loehe was deeply concerned about the spiritual well-being of his flock; his concern found expression in his promotion of private confession and Christian discipline. He said he did not see how Christian growth was possible without these practices. He expressed disgust with the territorial church of which he was a member, noting that its clergy included rationalists, pietists, mystics, Reformed, United, and Lutheran—and that the majority had no interest at all in Christian discipline. Since Christian discipline was manifestly impossible in such a church body, Loehe in 1848 called for the organization of a voluntarily formed "Lutheran Association for Apostolic Living" for people who were really serious about Christian living.
His strong views won Pastor Loehe no favor with church officials. In fact, the Neuendettelsau pastor was actually suspended from the ministerial office when in 1860 he refused to marry a man who had previously been divorced. The divorce had been legal, but Loehe insisted that it had no Scriptural grounds. After a short time the suspension was lifted, but tension between Loehe and the officials of his church continued.
Pastor Loehe's loyalty to his Lord and his high view of the Christian life, linked to his irrepressible energy and genuine compassion, resulted in a complex of charitable and missionary institutions that won world renown for their variety and achievements. In 1854 Loehe founded a deaconess house, in 1862 a house of rescue for those whose poverty landed them in other troubles, in 1864 a house for the emotionally ill, in 1865 a home for unwed mothers, in 1867 a hospital for men, and in 1869 a hospital for women. In addition, he founded . . . seminaries for missionaries and school teachers.
When Loehe arrived as a fledgling pastor, the village of Neuendettelsau was just that—a village, a place where an ambitious young clergyman might expect to be buried in anonymity unless he escaped from it. When Wilhelm Loehe died there in 1872 after a pastoral ministry of thirty-five years, Neuendettelsau had achieved world fame as the seat of Loehe's "university of mercy."
Devotional reading is from Love Leaves Home: Wilhelm Loehe and the Missouri Synod, pages 13–14 © 1973 Concordia Publishing House. All rights reserved.
Prayer
Most glorious Trinity, in Your mercy we commit to You this day our bodies and souls, all our ways and goings, all our deeds and purposes. We pray You, so open our hearts and mouths that we may praise Your name, which above all names alone is holy. And since You have created for us the praise of Your holy name, grant that our lives may be for Your honor and that we may serve You in love and fear; for You, O Father, Son, and Holy Spirit, live and reign, one God, now and forever. Amen.
Prayer is from Treasury of Daily Prayer, page 1081 © 2008 Concordia Publishing House. All rights reserved.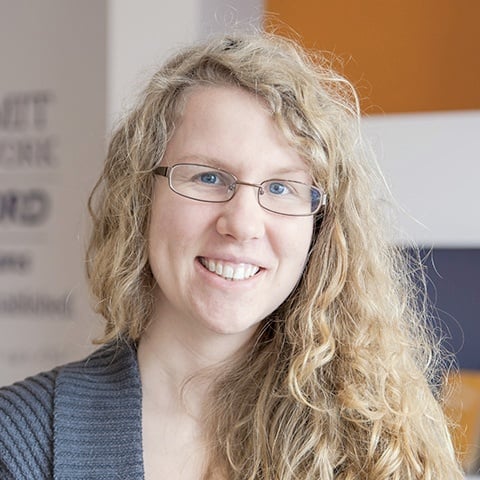 Deaconess Anna Johnson is a marketing manager at Concordia Publishing House. After graduating from the deaconess program at Concordia University Chicago, she continued her studies at the University of Colorado—Denver in education and human development. She has worked as a church youth director and served a variety of other nonprofit organizations, such as the Lutheran Mission Society of Maryland. Anna loves playing video games and drinking a hot cup of tea almost as much as she loves her cat and her husband.