Today's devotion for the commemoration of David comes from Growing in Christ: Lower Elementary Teacher Guide (OT3).
Devotional Reading
At first glance, David seemed to be merely a boy from the sticks whose only job was to follow sheep around and whose only claim to fame was chasing off predators with his slingshot. Far from being the oldest and strongest of all his brothers, David was the runt of the litter, so to speak. Like the fishermen, tax collectors, and revolutionaries whom Jesus called to be His disciples, David just did not fit the image of a blossoming leader.
But "the LORD sees not as man sees: man looks on the outward appearance, but the LORD looks on the heart" ([1 Samuel] 16:7). And what did He see in this boy? David's heart was "wholly true to the LORD his God" (1 Kings 11:4). He "followed [God] with all his heart, doing only that which was right in [His] eyes" (1 Kings 14:8). Quite simply, the Lord saw what only the Lord could see. Our human eyes cannot make out the richness and diversity that are perceptible only to divine eyes.
In many aspects of David's life, we see a dramatic rehearsal of the life of Jesus, the Son of David. Both were born in Bethlehem, a small village from which we would not expect a king to emerge. As with David, there was nothing outwardly attractive or regal about Jesus. Both were anointed but only assumed the throne after intense persecution—indeed, in Jesus' case, after death itself. It is ironic that Jesus' words at the conversion of Paul—"Saul, Saul, why are you persecuting Me?" (Acts 9:4)—could have just as easily been a question David exclaimed to his persecutor, King Saul.
Isaiah prophesied that the Messiah would be "a shoot from the stump of Jesse" (Isaiah 11:1) as well as "the root of Jesse" (11:10). In other words, Jesus is both the divine source (root) and human offspring (shoot) of Jesse, David's father. As God and man, Jesus, our David, reigns over the kingdom of grace, of which we are citizens.
Prayer
Dear Jesus, thank You for crowning me with Your love and forgiveness! I am thankful that You know what's best for me and have died to pay for my sins and now rule with power and glory. Amen.
Devotional reading and prayer are from Growing in Christ: Lower Elementary Teacher Guide (OT3), pages 107, 112 © 2008, 2009, 2016 Concordia Publishing House. All rights reserved.
Scripture quotations are from the ESV® Bible (The Holy Bible, English Standard Version®), copyright © 2001 by Crossway, a publishing ministry of Good News Publishers. Used by permission. All rights reserved.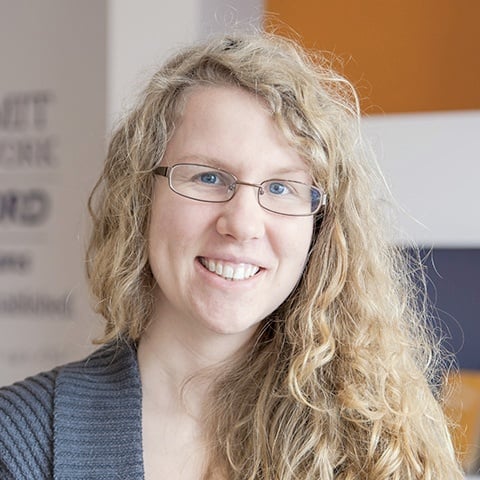 Deaconess Anna Johnson is a marketing manager at Concordia Publishing House. After graduating from the deaconess program at Concordia University Chicago, she continued her studies at the University of Colorado—Denver in education and human development. She has worked as a church youth director and served a variety of other nonprofit organizations, such as the Lutheran Mission Society of Maryland. Anna loves playing video games and drinking a hot cup of tea almost as much as she loves her cat and her husband.