Today we remember fourth-century pastor Ambrose of Milan. We read a biographical devotion about him from The Handbook to the Lutheran Hymnal. Our hymn text is from "O Splendor of God's Glory Bright" (LSB 874), which is attributed to him.
Devotional Reading
Ambrose, St. (340–397), was the second son and third child of Ambrosius, Prefect of the Gauls, and was born at Lyons, Arles, or more probably Treves. In 353, after the death of the father, the mother and children went to Rome. Here Ambrose received the usual education, attaining considerable proficiency in Greek. He studied law, as his brother Satyrus had, and soon distinguished himself in the court of Probus, the Pretorian Prefect of Italy.
In 374 he was appointed Consular of Liguria and Aemilia, which necessitated his residence in Milan. Soon after, Auxentius, the bishop, died. The church in which the election of the new bishop was being held was filled with excited people, and Ambrose himself exhorted them to peace and order. Suddenly a voice exclaimed—it is said that it was that of a child—"Ambrose be bishop!" Immediately the cry was taken up by the mob. Although as yet only a catechumen, Ambrose was then baptized, and a week later, on December 7, 374, was consecrated bishop.
The death of Emperor Valentinian I in 375 brought Ambrose into collision with Justina, Valentinian's second wife, an adherent of the Arian party. Ambrose was supported by Gratian, the elder son of Valentinian, and by Theodosius, whom Gratian in 379 associated with himself in the empire. Gratian was assassinated in 383 by a follower of Maximus, and Ambrose was sent to treat with the usurper, in which he was fairly successful. But now Ambrose had to carry on against the Arians and the empress alone. Justina had to flee before the advance of Maximus on Milan and died in 388.
Either in this year or the one previous Ambrose received the great scholar Augustine, once a Manichean heretic, into the church by baptism. Theodosius was now virtually head of the Roman Empire. In 390 a riot at Thessalonica caused him to give a hasty order for a general massacre at that city, and his command was but too faithfully obeyed. Ambrose refused Theodosius admittance to church until he had done penance for his crime. Only eight months afterward did the Emperor declare his penitence. Theodosius defeated the murder of Valentinian in 394, and soon after the fatigues of the campaign brought his death. Ambrose preached his funeral sermon, as he had that of Valentinian. The loss of these two friends was a severe blow to Ambrose, and after two more unquiet years he died on Easter Eve, 397.
Ambrose was great as a scholar, an organizer, a statesman, a theologian, and as a musician and poet. As a hymn-writer Ambrose indeed deserves special honor. Grimm correctly calls him "the father of church song." Catching the impulse from Hilary and confirmed in it by the success of Arian psalmody, he introduced the practice of antiphonal chanting and began the task, which St. Gregory completed, of systematizing the music of the Church.
Devotional reading is from The Handbook to the Lutheran Hymnal, pages 474–75 © 1942 Concordia Publishing House. All rights reserved.
Hymn
On Christ, the true bread, let us feed;
Let Him to us be drink indeed;
And let us taste with joyfulness
The Holy Spirit's plenteousness.
Alleluia!
Hymn verse is LSB 874:5.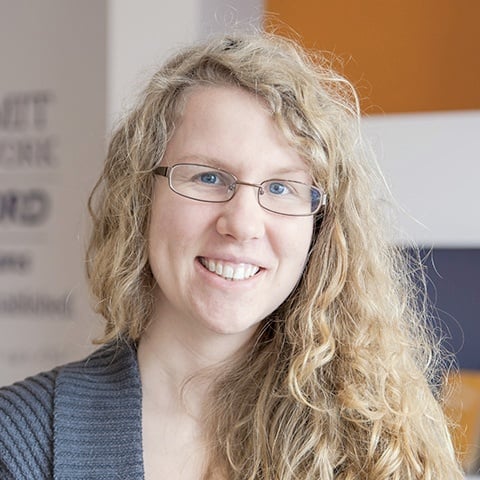 Deaconess Anna Johnson is a marketing manager at Concordia Publishing House. After graduating from the deaconess program at Concordia University Chicago, she continued her studies at the University of Colorado—Denver in education and human development. She has worked as a church youth director and served a variety of other nonprofit organizations, such as the Lutheran Mission Society of Maryland. Anna loves playing video games and drinking a hot cup of tea almost as much as she loves her cat and her husband.