Today's devotion pulls together all the readings for the Twenty-fifth Sunday after Pentecost and comes from Concordia Pulpit Resources.
Scripture Readings
1 Kings 17:8–16
Psalm 146
Hebrews 9:24–28
Mark 12:38–44
Read the propers for today in Lutheran Service Builder.
Devotional Reading
Proper 27, Year B, is themed by two Readings, the Old Testament Reading and the Gospel, with similar characters, poor widows, who express trust in similar ways: faithful stewardship of material goods. The application for Christian stewardship of money is unmistakable and fully intended. The Old Testament Reading is the account of Elijah and the widow at Zarephath. She listened to the word of the prophet Elijah, even though she had but one meal left for herself and her son. She trusted that the Word of the Lord is true. The result was a miraculous gift of God. She, her son, and Elijah had enough to eat, because the oil and flour did not run out. This unnamed widow listened and trusted the promise of God. The Gospel . . . is the widow who gave all she had as a temple offering to God. She, too, trusted God to provide what she needed, even as she gave her last mite.
Psalm 146 is a call to trust the Lord, because he does indeed take care of us—body and soul. The psalm also urges us not to put our faith in mere earthly authorities ("princes," v 3), but to know that the Lord provides for all our needs. The Introit notes that it is especially "the needy" for whom he provides. And the Collect reminds us that God has given "exceedingly great and precious promises to those who trust" in him. It is our faith, not our physical blessings, that we pray "may never be found wanting."
In the Epistle from the Letter to the Hebrews, we are given the reason for our hope. Christ was sacrificed once for our sins. He will appear a second time, not to deal with sin, but to save his people. Finally, the Verse underscores the focus of the day on financial stewardship and that same one true motivation for faithful use of our gifts. From St. Paul's great discourse on Christian giving, chapters 8 and 9 of 2 Corinthians: "You know the grace of our Lord Jesus Christ, that though he was rich, yet for your sake he became poor, so that you by his poverty might become rich" (2 Cor 8:9).
Devotional reading is from Concordia Pulpit Resources, Vol. 19, Part 4, Series B, Pentecost 23 sermon © 2009 Concordia Publishing House. All rights reserved.
Scripture quotations are from the ESV® Bible (The Holy Bible, English Standard Version®), copyright © 2001 by Crossway, a publishing ministry of Good News Publishers. Used by permission. All rights reserved.
Hymn
Video is of "O Sing to the Lord" from Hymn Tune Innovations: Eight Easy Chorale Preludes for All Seasons, Set 3 © 2017 Concordia Publishing House.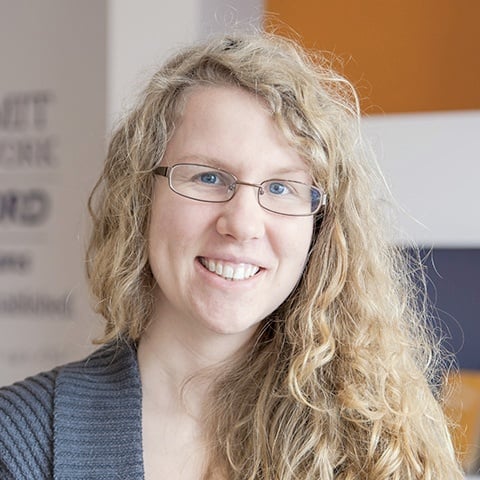 Deaconess Anna Johnson is a marketing manager at Concordia Publishing House. After graduating from the deaconess program at Concordia University Chicago, she continued her studies at the University of Colorado—Denver in education and human development. She has worked as a church youth director and served a variety of other nonprofit organizations, such as the Lutheran Mission Society of Maryland. Anna loves playing video games and drinking a hot cup of tea almost as much as she loves her cat and her husband.