Today we read a devotion from The Church Through the Ages as we remember Johannes von Staupitz.
Devotional Reading
In Luther's deepest distress God sent him a comforter, as He had at one time sent Ananias to the blinded and despairing Saul at Damascus. Luther's comforter was Dr. Johann von Staupitz, an old, pious monk. When Luther confessed to Staupitz his fear of the wrath of God and the depressing thoughts which threatened to crush his heart, Staupitz pointed him to the Apostles' Creed and to the Christian's confession: "I believe in the forgiveness of sins." He taught Luther not to see in God the threatening Judge, but the loving Savior. He reminded him that true penitence does not proceed from the fear of God's wrath, but from the love of God in Christ Jesus. In all his conversation he pointed Luther to the wounds of the Savior, through whose suffering and death a full and free salvation had been earned for all men, including Luther. Rays of divine grace now began to light up Luther's dark night of despair.
Staupitz had comforted and advised Luther on one of his visits to the monastery at Erfurt, for he was the superintendent of this monastery and of a number of similar institutions in Germany. But he continued his interest in Luther and began a correspondence with him after leaving Erfurt. Luther could not immediately recover from his despair, and Staupitz knew this. For that reason he continued to be the young monk's adviser. Gradually Luther learned that he was truly a sinner, but not in the sense that he had imagined. For too long he had tortured himself with all kinds of real and imaginary sins, and in many ways the imaginary sins had given him more trouble than the real sins. Luther learned that salvation comes by grace alone through faith in the Savior, and in this truth he found real comfort. He learned to find comfort in the Word of God, and especially in the full and free atonement of Christ. With this understanding the Bible took on a new meaning for the lonely monk, and the sweet comfort of the Gospel began to grow upon him. As it grew on him, Luther grew in divine wisdom, and every day brought him nearer to the great task of rebuilding the Kingdom of Grace, for which God had chosen him and for which he had brought him into the world at exactly the right time.
Devotional reading is from The Church Through the Ages, pages 353–54 © 1949 Concordia Publishing House. All rights reserved.
Prayer
Almighty God, merciful Father, in Holy Baptism You declared us to be Your children and gathered us into Your one, holy Church, in which You daily and richly forgive us our sins and grant us new life through Your Spirit. Be in our midst, enliven our faith, and graciously receive our prayer and praise; through Your Son, Jesus Christ, our Lord. Amen.
Prayer is from Lutheran Service Book, page 203 © 2006 Concordia Publishing House. All rights reserved.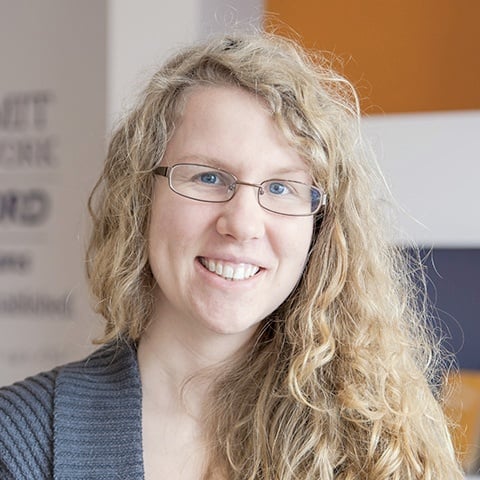 Deaconess Anna Johnson is a marketing manager at Concordia Publishing House. After graduating from the deaconess program at Concordia University Chicago, she continued her studies at the University of Colorado—Denver in education and human development. She has worked as a church youth director and served a variety of other nonprofit organizations, such as the Lutheran Mission Society of Maryland. Anna loves playing video games and drinking a hot cup of tea almost as much as she loves her cat and her husband.