The Old Testament Reading is our focus today and our devotion comes from Luther's Works, Volume 1 (Lectures on Genesis Chapters 1–5).
Scripture Readings
Genesis 2:18–25
Psalm 128
Hebrews 2:1–18
Mark 10:2–16
Read the propers for today in Lutheran Service Builder.
Devotional Reading
The statement which will follow a little later, "Therefore a man shall leave his father and his mother," is quoted by Christ as if it had been said by God Himself and not by Adam (Matt. 19:5). But there is no difficulty here; for, because Adam was pure and holy, his utterance is rightly declared to be a divine utterance. God spoke through him, and in that state of innocence the words and works of Adam are all truly the words and works of God. Eve is brought to him by God Himself. Therefore just as God's will is ready to establish marriage, so Adam is ready to receive Eve with the greatest pleasure and innocency. Thus even now the bridegroom has a surpassing affection for the bride, yet it is contaminated by that leprous lust of the flesh which was not present in righteous Adam.
But it is most worthy of wonder that when Adam looks at Eve as a building made from himself, he immediately recognizes her and says: "This at last is bone of my bones and flesh of my flesh." These are words, not of a stupid or a sinful human being who has no insight into the works and creatures of God, but of a righteous and wise being, one filled with the Holy Spirit. He reveals a wisdom hitherto unknown to the world: that the effecting cause of the wife and of marriage is God, but that the final cause is for the wife to be a mundane dwelling place to her husband. This knowledge is not simply the product of intelligence and reason; it is a revelation of the Holy Spirit.
The word "now" or "this time" or "at last" is not superfluous, as it appears to be; it expresses most beautifully the affection of a husband who feels his need for a delightful and full relationship or cohabitation in both love and holiness. It is as if he were saying: "I have seen all the animals. I have carefully considered the females which were provided for the increase and the preservation of their kind, but they are of no concern to me. But this at last is flesh of my flesh and bones of my bones. I desire to live with her and to accede to God's will by procreating descendants." This little word indicates an overwhelmingly passionate love. Today that purity and innocence is lost; there still remains the bridegroom's delight and his love for the bride, but because of sin it is impure and imperfect. Adam's love was most pure and most holy and also pleasing to God. Impelled by this love, he says: "This now is bone from my bones, not from wood, not from stone, not from a clod of the earth. It concerns me more closely, for it is made from my bones and my flesh."
Devotional reading is adapted from Luther's Works, Volume 1 (Lectures on Genesis Chapters 1–5), pages 136–37 © 1958 Concordia Publishing House. All rights reserved.
Scripture quotations are from the ESV® Bible (The Holy Bible, English Standard Version®), copyright © 2001 by Crossway, a publishing ministry of Good News Publishers. Used by permission. All rights reserved.
Hymn
Video is from "Children of the Heavenly Father" © 2017 Concordia Publishing House.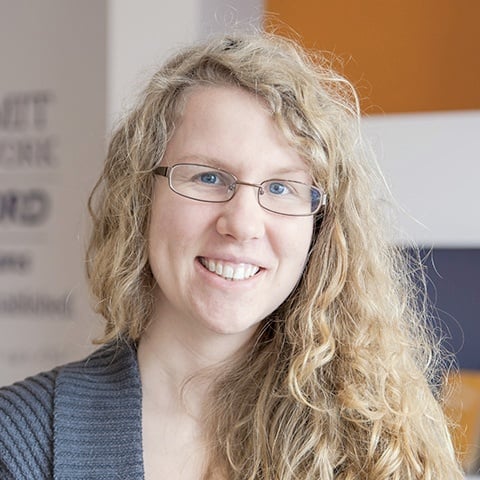 Deaconess Anna Johnson is a marketing manager at Concordia Publishing House. After graduating from the deaconess program at Concordia University Chicago, she continued her studies at the University of Colorado—Denver in education and human development. She has worked as a church youth director and served a variety of other nonprofit organizations, such as the Lutheran Mission Society of Maryland. Anna loves playing video games and drinking a hot cup of tea almost as much as she loves her cat and her husband.