Today's devotional reading focuses on the Epistle and comes from Reformation Heritage Bible Commentary: Galatians, Ephesians, Philippians.
Scripture Readings
Deuteronomy 4:1–2, 6–9
Psalm 119:129–136
Ephesians 6:10–20
Mark 7:14–23
Read the propers for today in Lutheran Service Builder.
Devotional Reading
6:12 rulers . . . heavenly places. The struggle against the evil forces that oppose the Gospel and its power in our life rages as an intensely personal battle. Using whatever means available, the devil and his underlings seek to invade even our inner being (our thinking, motives, willing) where Christ now dwells through faith and the Spirit is at work in power (2:16–17). Personal demonic powers seek to bring evil where there is good and darkness where there is light (cf. 4:18–19; 5:8–9). Superhuman enemies require overwhelming power coming only from our victorious God.
6:13 stand firm. Fully equipped and defended by God, Christians trust that they are able to resist and to hold their ground against sin and every evil (cf. Ex 14:13–14; 2Th 2:15).
6:14 belt of truth. The "belt" or "girdle" (sash) may refer to the leather apron beneath the armor, or the metal studded belt protecting the lower abdomen. Either way, girding oneself designated preparation for activity and for ease of movement (Lk 12:35, 37; Rv 1:13; cf. Ex 12:11; Heb 12:1). See Is 11:4–5. God's truth alone can counter the devil's lies (1:14; 4:14–15), and truthful conduct characterizes our new life in Christ (4:25; 5:9). breastplate of righteousness. See Is 59:17. The Roman soldier's breastplate was generally made of leather overlaid with metal. It served as protection for the chest's vital organs in battle. In Paul's Letters "righteousness" refers primarily to God's justification of the sinner by grace through faith for the sake of Christ (Rm 1:16–17; 3:21–26; 5:1–3; Gal 2:15–16; Ti 3:4–7). Such faith produces righteousness or holiness in the believer's life (Eph 4:24; 5:9; Rm 6:16, 18–19).
6:15 shoes . . . gospel of peace. See Is 52:7. A Roman soldier wore leather half boots tied to ankles and shins with straps, with the soles studded with nails and the toes left free. They equipped him for long marches and gave him firm footing when using his weapons. The Gospel of peace is a powerful and sturdy offensive weapon against the devil. It rescues people from his tyranny and his efforts to block free access to God's forgiving grace (1:17; 2:18) and the inner peace it brings (Rm 5:1–2).
6:16 shield of faith. Arrows were dipped in pitch and set on fire. Soldiers were equipped with rectangular shields made of wood covered with a thick coat of leather, which before battle was soaked to quench any fiery darts launched against the soldier. In the OT, especially in the Psalms, the shield symbolized God's protection (e.g., 18:2, 30, 35). Because faith—mentioned often in Ephesians (1:13, 15; 2:8; 3:12, 7; 4:5, 13; 6:23)—lays hold of the risen and reigning Christ, it receives His mighty strength in order to resist "the evil one's" onslaughts (cf. 1Pt 5:9).
6:17 helmet of salvation. See Is 59:17 and 11:5. The helmet was made of bronze and equipped with cheek pieces for protection of the head. The helmet corresponds to our salvation, which is both a present reality (2:5, 8) and a future hope (1:14; 1Th 5:8). God has rescued us from bondage to the world, the devil, and our flesh by making us alive together with Christ (2:1–5). We now have ironclad protection against our archenemy. sword of the Spirit . . . word of God. The Gk term suggests the 20–24 inch sword used in close combat. The "word of truth, the gospel of [our] salvation" (1:13) is a sharp offensive weapon given to us "in power and in the Holy Spirit" (1Th 1:5; cf. Heb 4:12). Through the Word the Spirit gives and strengthens faith (Gal 3:2; Rm 10:16–17).
Devotional reading is adapted from Reformation Heritage Bible Commentary: Galatians, Ephesians, Philippians, pages 167–69 © 2013 Concordia Publishing House. All rights reserved.
Psalm 28:6–9
Blessed be the LORD!
For he has heard the voice of my pleas for mercy.
The LORD is my strength and my shield;
in him my heart trusts, and I am helped;
my heart exults,
and with my song I give thanks to him.
The LORD is the strength of his people;
he is the saving refuge of his anointed.
Oh, save your people and bless your heritage!
Be their shepherd and carry them forever.
Scripture quotations from the ESV® Bible (The Holy Bible, English Standard Version®), copyright © 2001 by Crossway, a publishing ministry of Good News Publishers. Used by permission. All rights reserved.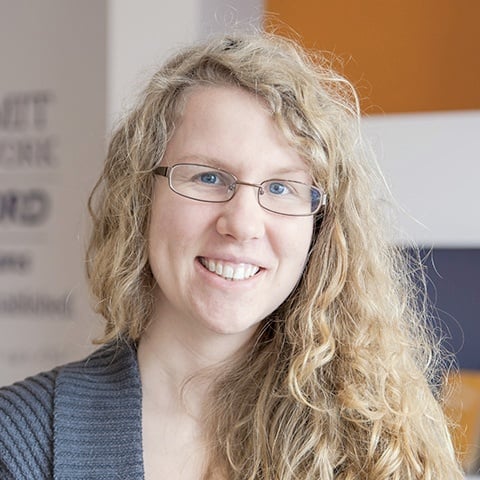 Deaconess Anna Johnson is a marketing manager at Concordia Publishing House. After graduating from the deaconess program at Concordia University Chicago, she continued her studies at the University of Colorado—Denver in education and human development. She has worked as a church youth director and served a variety of other nonprofit organizations, such as the Lutheran Mission Society of Maryland. Anna loves playing video games and drinking a hot cup of tea almost as much as she loves her cat and her husband.