Today we remember Lawrence, a third-century Roman deacon who stood his ground against the Roman authorities and was martyred for his faith. We read an excerpt from Standing Firm that discusses one of several ways Christians can respond to persecution: by staying and enduring.
Devotional Reading
When we encounter persecution for our Christian faith, we may elect to stay where we are, stick it out, and endure the suffering. While turning the other cheek implies a temporary or one-of-a-kind situation, staying and enduring implies persevering for an indefinite time through an ongoing hostility or persecution. In its simplest form, for us to stay and endure means sticking it out to the end, even if the level of uncertainty adds to the difficulties. Regardless, we would continue our spiritual disciplines and, as opportunities permit, our confession of faith to our persecutors and neighbors.
The world around us will often view our sticking it out as a frustrating and probably wasted effort—a poor choice by any "reasonable" criteria, and certainly not one in keeping with conventional worldly wisdom about a life well lived. Hebrews 11:38, wrapping up a review of heroes of the faith, points to these differences in values and understanding when it describes the faithful as those "of whom the world was not worthy." Our neighbors would probably see our plight as costing time and talent that could have been invested more profitably elsewhere, if they see the situation at all. Yet God often uses hostile situations to demonstrate His power in ways that we might not expect. For example, in the Old Testament, God's punishment of Egypt taught other nations about His majesty, power, and justice, even though God's people (Israel) may not have understood this very well at the time.
Staying and enduring can provide a strong witness to neighboring families or even worldwide, depending on whether the full account ever gets out to others. Enduring can also be a character-building experience that God uses to refine and strengthen us, much as a metallurgist heats and forges steel to make it tough and strong. However, even though we often hear that persecution strengthens and grows the church, it is important to be realistic and recall that sometimes a local or even a regional church might not survive. If persecution becomes so severe that it wipes out even an enduring visible minority of Christians, we must give God the glory, remember that He is in charge, and pray for the day to come when He would reseed the persecuted area with His Word. Or we can pray for the imminent return of our Lord Jesus Christ, but perhaps it would be best if we pray both for His reseeding and for His return and leave the details up to Him.
God cuts a wide swath (wider than we can see) and takes a long view (longer than we can endure), and His plans must prevail. We can rest in the assurance that, as Isaiah 55:10–11 promises, "as the rain and the snow come down from heaven and do not return there but water the earth, making it bring forth and sprout, giving seed to the sower and bread to the eater, so shall My word be that goes out from My mouth; it shall not return to Me empty, but it shall accomplish that which I purpose, and shall succeed in the thing for which I sent it."
Devotional reading is adapted from Standing Firm, pages 175–78 © 2015 Jesse Yow. Published by Concordia Publishing House.
Hymn
By all Your saints in warfare,
For all Your saints at rest,
Your holy name, O Jesus,
Forevermore be blest!
For You have won the battle
That they might wear the crown;
And now they shine in glory
Reflected from Your throne.
Hymn text is from LSB 517:1.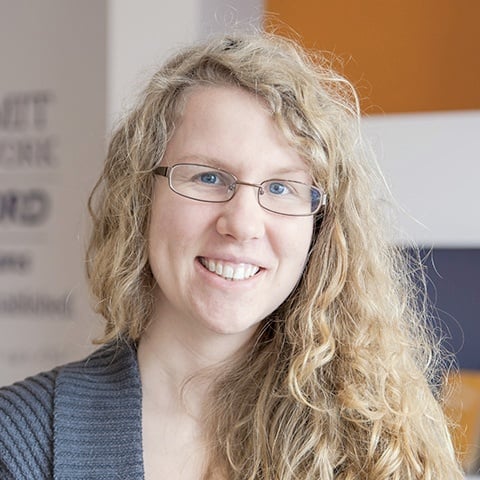 Deaconess Anna Johnson is a marketing manager at Concordia Publishing House. After graduating from the deaconess program at Concordia University Chicago, she continued her studies at the University of Colorado—Denver in education and human development. She has worked as a church youth director and served a variety of other nonprofit organizations, such as the Lutheran Mission Society of Maryland. Anna loves playing video games and drinking a hot cup of tea almost as much as she loves her cat and her husband.