Our devotion focuses on today's Gospel and comes from LifeLight: Mark—Leaders Guide.
Scripture Readings
Ezekiel 2:1–5
Psalm 123
2 Corinthians 12:1–10
Mark 6:1–13
Read the propers for today on lutherancalendar.org.
Devotional Reading
People can assume that they have seen everything there is to see. The population of Nazareth had known Jesus as He grew up, before He began His public ministry. In all those years, these people had seen nothing that caused them to view Jesus as extraordinary.
But this group of people seems to have gone a step further in the hardening of their hearts. They heard Jesus preach and were compelled to recognize the wisdom that He exhibited. Furthermore, they acknowledge that Jesus had done "mighty works." Yet they refused to draw the appropriate conclusion. Their unbelief got in the way.
Martin Luther recognized that one of the major paradoxes in Scripture is that God chooses to hide from mankind and to reveal Himself too, sometimes at one and the same time. That God would reveal Himself by coming to earth as a humble man was more than the one-time neighbors of Jesus could believe. Their lack of faith deprived them of blessings both in time and eternity. Mark is unique in stating (6:5) that Jesus "could do no mighty work there, except that He laid His hands on a few sick people and healed them." The omnipotent God limited Himself by not forcing His blessings on those who suppressed the truth about Him, preferring to hold on to a lie.
Next Jesus sent His seventy-two disciples out two by two. They were to go and minister to people as they had seen Jesus minister. Jesus was much more than just a master teacher, of course. Yet He was indeed a teacher without equal. It was time for the disciples to learn by trying to reach out and use the same ministry skills that Jesus had modeled for them. They needed to stretch themselves. By sending them out in twos, Jesus gave the disciples peer support, encouragement, and friendly critique. Best of all, they would be able to come back to Jesus. He would take care of the spiritual "bumps and bruises" they had picked up in their travels, and their faith would grow by Jesus' word. They would trust in the Lord not only to save them, but also to use them in the ministry for which He had recruited them. . . .
Jesus gave them practical direction so that so they would know how to deal with rejection. The message of Christ would divide people into two distinct groups. As St. Paul would later comment about the ministry of Christ's messengers, (2 Corinthians 2:15–16) "We are the aroma of Christ to God among those who are being saved and among those who are perishing, to one a fragrance from death to death, to the other a fragrance from life to life." Overall, the disciples enjoyed great success; empowered in their work by the same God who had sent Jesus on His mission of love and redemption.
Devotional reading is from LifeLight: Mark—Leaders Guide, pages 29–30 © 2009 Concordia Publishing House. All rights reserved.
Scripture quotations from the ESV® Bible (The Holy Bible, English Standard Version®), copyright © 2001 by Crossway, a publishing ministry of Good News Publishers. Used by permission. All rights reserved.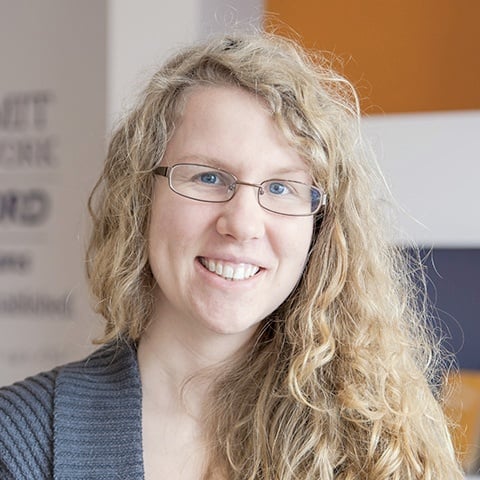 Deaconess Anna Johnson is a marketing manager at Concordia Publishing House. After graduating from the deaconess program at Concordia University Chicago, she continued her studies at the University of Colorado—Denver in education and human development. She has worked as a church youth director and served a variety of other nonprofit organizations, such as the Lutheran Mission Society of Maryland. Anna loves playing video games and drinking a hot cup of tea almost as much as she loves her cat and her husband.