The Old Testament Reading, Lamentations 3:22–33, is our focus today. We take our devotion from Concordia Pulpit Resources.
Scripture Readings
Lamentations 3:22–33
Psalm 30
2 Corinthians 8:1–9, 13–15
Mark 5:21–43
Read the propers for today on lutherancalendar.org.
Devotional Reading
Our text is in the center of a highly poetic book, a lament over the destruction of God's temple and city, and the consequent dismemberment of God's corporate people into scattered exiles. Against this background comes a beautiful reaffirmation of living trust in God, who is able to raise the dead, and who extends hope in the midst of the most dire circumstances. This is a theme close to the heart of every hearer. How often are we speechless in the face of overwhelming catastrophe. Disasters occur in all our lives, and in the face of death we can only hope in the life of the world to come. We would not know what to say, what Christian witness to offer, were it not for the assurance that "The Lord is my portion" (v. 24).
V 22: The first word of our text, hesed, is a key theological term in the OT and the subject of several monographs. While difficult to capture in translation, certainly hesed is a Gospel term for God's grace. Older and modern translations render it by words such as "grace," "mercy," "kindness," "love." God's undying love brings reassurance to his people even though they were shattered by a series of national disasters. In the Gospel Lesson, this same grace of God is revealed in Jesus, who sustains and renews the faith of Jairus and his family in the midst of their personal tragedy. We all search for some steadying anchor in life when facing our own tragedies, and it is to be found in the God who is our portion.
V 23: As surely as the sun comes up every morning, so the steadfast love of God is present, even if the bottom drops out of our life circumstances. God doesn't supply us at one time with all we need for our entire life, but, as Moses said it (Deut 33:25), "as your days, so shall your strength be."
Vv 28–30: This portion of the text gets us into the "nuts and bolts" of humility. The struggle for conscious integrity based on faith in the God who is our portion may be very difficult indeed, especially when people we leaned upon for spiritual strength begin to question and ridicule a stand for the Lord we have taken. Serving the Lord is always difficult; to do so in the face of angry criticism that casts doubt on our conscious integrity requires solitude, humility and hope in God, who says, "I know, I care, I love you, and I will act to vindicate you." This is when it is imperative to remember that "the Lord is my portion."
Vv 31–33: Here the prophet states categorically that God "does not willingly bring affliction or grief to the children of men." The triumphant answer of faith—created and sustained by the Holy Spirit—is that "he will have compassion." What a jewel of hope is this text, this word from God that speaks to us in our need!
Devotional reading is adapted from Concordia Pulpit Resources, Vol. 7, Part 3, Series B, Pentecost 6 sermon © 1997 Concordia Publishing House. All rights reserved.
Scripture quotations are from the ESV® Bible (The Holy Bible, English Standard Version®), copyright © 2001 by Crossway, a publishing ministry of Good News Publishers. Used by permission. All rights reserved.
Hymn
Hymn is "In the Very Midst of Life," hymn 755 from Lutheran Service Book. Video © 2018 Concordia Publishing House. All rights reserved.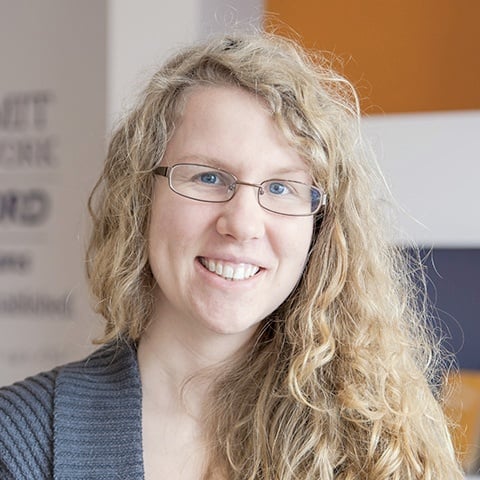 Deaconess Anna Johnson is a marketing manager at Concordia Publishing House. After graduating from the deaconess program at Concordia University Chicago, she continued her studies at the University of Colorado—Denver in education and human development. She has worked as a church youth director and served a variety of other nonprofit organizations, such as the Lutheran Mission Society of Maryland. Anna loves playing video games and drinking a hot cup of tea almost as much as she loves her cat and her husband.