Today we read about God calling Ezekiel to be His prophet. Our devotional text is from Concordia Commentary: Ezekiel 1–20.
Devotional Reading
God declares both here (Ezekiel 2:3) and in the following verse that he is "sending" Ezekiel as his minister. That verb figures prominently also in other prophetic calls (Is 6:8; Jer 1:7). Yahweh denounces false prophets by asserting that he has not sent them (Jer 14:14–15). Of more immediate significance for Ezekiel, in Jeremiah's letter to the exiles in Babylon (Jeremiah 29), he uses the same language to denounce false prophets among the people who claim that the exile will be of short duration: Yahweh declares that he did not send (those false prophets (Jer 29:9, 31). He had sent his Word by his servants, the (true) prophets (Jer 29:19; and he had sent the exiles to Babylon [Jer 29:20]). Ezekiel does not use precisely the same language in denouncing the false prophets in his own midst, but especially in chapter 13 he uses words that amount to the same thing to condemn prophets and prophetesses who proclaim "peace" when "there is no peace" (13:10, 16).
We shall hear echoes or expressions of Ezek 2:3 throughout virtually all the rest of the Book of Ezekiel. Ezekiel is not called to preach to any ordinary community or to be a missionary to some new pagan culture, but to a covenant community that has rebellion in its genes, as it were. The fathers and their sons had rebelled and been unfaithful time and again, and continued to behave that way down "to this very day." That emphasizes both original sin, inherited from Adam and all subsequent fathers, and the actual sin committed by the fathers and sons alike. Like us, Israel is a people that cannot not sin, that has rebelled against the Lord, personally rejecting the personal God and Father who had created and redeemed them. As most pastors today know only too well, people who have left the church are usually far harder to gain than those who have never confessed the Gospel.
It is to the "sons," the present generation, to whom Ezekiel must preach.
Devotional reading is adapted from Concordia Commentary: Ezekiel 1–20, page 84 © 2005 Concordia Publishing House. All rights reserved.
Hymn
Bring us to that holy city
Built, O Lord, by Your design:
There no sun or moon is needed,
For Your glory makes it shine.
There no curse of sin can harm us;
Gone forever is all night;
There with white-robed saints in heaven
We will ever walk in light.
Hymn text is from "God Is Light, He Shines Unshadowed," hymn 64 in O Sing of Christ: The Hymns of Stephen P. Starke. Text © 2001 Stephen P. Starke. Published by Concordia Publishing House.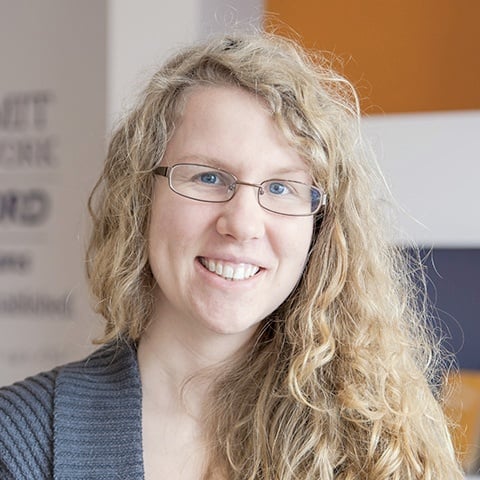 Deaconess Anna Johnson is a marketing manager at Concordia Publishing House. After graduating from the deaconess program at Concordia University Chicago, she continued her studies at the University of Colorado—Denver in education and human development. She has worked as a church youth director and served a variety of other nonprofit organizations, such as the Lutheran Mission Society of Maryland. Anna loves playing video games and drinking a hot cup of tea almost as much as she loves her cat and her husband.