Justin the Martyr is the focus of our devotion today, and our reading comes from A History of Western Christianity.
Devotional Reading
Those who defended the teachings of Christianity against the evil reports and misrepresentations of the pagans are known as "the apologists." We note . . . one of them, Justin, also called Justin the Martyr (died ca. A.D. 165).
In many of his many writings Justin concerned himself with reconciling Christian teachings and Hellenic thought. Denouncing the heathen gods as demons, he acknowledged the Holy Trinity: Father, Son, and Holy Spirit. According to Justin this God is the Creator-God, and He alone is to be worshiped. Jesus Christ was begotten as the unique Son of the Father. Justin also explained Baptism, the Eucharist, and the practice of Christian worship. He asserted the high nobility of the Christian teachings and, in the face of accusations against them, extolled the Christians' morality and their lofty standards of conduct.
How effective the apologists were we do not know. They explained the Christian truths in an appealing way and testified to Christ. One of them, for instance, wrote: "What else could have covered our sins but His [Christ's] righteousness? In whom else could we, the lawless and the impious, be justified except in the Son of God alone?"
Devotional reading is from A History of Western Christianity, pages 13–14 © 1971 Concordia Publishing House. All rights reserved.
Hymn
O blessed, holy Trinity,
Divine, eternal Unity,
O Father, Son, and Holy Ghost,
This day Your name be uppermost.
My soul and body keep from harm,
And over all extend Your arm;
Let Satan cause me no distress
Nor bring me shame and wretchedness.
The Father's love shield me this day;
The Son's pure wisdom cheer my way;
The Holy Spirit's joy and light
Drive from my heart the shades of night.
My Maker, hold me in Your hand;
O Christ, forgiven let me stand;
Blest Comforter, do not depart;
With faith and love enrich my heart.
Lord, bless and keep me as Your own;
Lord, look in kindness from Your throne;
Lord, shine unfailing peace on me
By grace surrounded; set me free.
Hymn text is from LSB 876.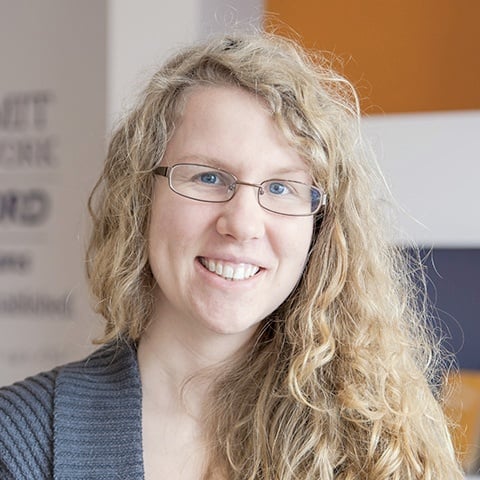 Deaconess Anna Johnson is a marketing manager at Concordia Publishing House. After graduating from the deaconess program at Concordia University Chicago, she continued her studies at the University of Colorado—Denver in education and human development. She has worked as a church youth director and served a variety of other nonprofit organizations, such as the Lutheran Mission Society of Maryland. Anna loves playing video games and drinking a hot cup of tea almost as much as she loves her cat and her husband.