We remember today the prophet Jeremiah and read a devotion from Classic Commentary on Jeremiah and Lamentations.
Devotional Reading
Jeremiah was a lonely man who felt an uncontrollable urge to scream the message of God to his people. He couldn't help himself. "The word came," and he shouted. If he tried to hold back a message, he felt an irrepressible eruption from within himself (see 15:17; 20:8–9). That Word, moreover, came to him in a rational way. He rejected the dreams and professional techniques of the false prophets as inefficient ways of determining God's will (see 23:16–32). The Word "came" to him! A message of God would reach him at the most unexpected moments. An almond rod, a steaming pot, a potter at work, a chance remark of a drunkard may have passed unnoticed before others. For Jeremiah, however, God spoke through these things (see 1:11–14; 18:1–11; 13:12–14). At the same time he spoke through Jeremiah. His life and actions were a living sermon, primarily of God's wrath. He was filled with divine indignation (15:17) and forced to live as a rejected representative of God (16:1–9). This meant loneliness and cruel hardship, rejection and persecution. It led him to make one of his forceful affirmations that for 23 years no one listened to his preaching (25:3–4). His whole life is a series of dramatic rescues at the hand of unexpected people. He survived where others did not (26:20–23).
Jeremiah also belonged to the people of God whom he had to condemn throughout most of his career. He felt their need and felt the horror of their downfall long before it happened. He lived the fate in anticipation and went through vicious agony in doing so (4:5–31). He was fully aware of the urgent preaching of doom that God demanded, and yet he often wished that things would work out differently (see 28:5–9). His personal feelings were not always identical with God's demands. God's promises of protection for Jeremiah as God's chosen spokesman often seemed to break down. In his personal writings Jeremiah exercises his right as a prophetic intercessor by protesting God's actions and accuses God of negligence in the execution of His righteous will. God had apparently forgotten His promises. In the passion of his personal inner turmoil Jeremiah is ready to call God a deceiver, an unfair tough guy, a mirage (see 20:7–18). This boldness and forthrightness is evident throughout the book and colors its message. The sensational methods of communicating this message by the use of symbolic actions and language often loaded with double meaning is also consistent with the character of Jeremiah (see 9:1–13; 27:1–7). Jeremiah was an extremely sensitive and emotional prophet, whose life virtually became a living sermon to rebellious Israel.
Devotional reading is from Classic Commentary on Jeremiah and Lamentations, pages 12–13 © 1968 Concordia Publishing House. All rights reserved.
Hymn
Hymn is "Who Puts His Trust in God Most Just" © 2015 Concordia Publishing House. All rights reserved.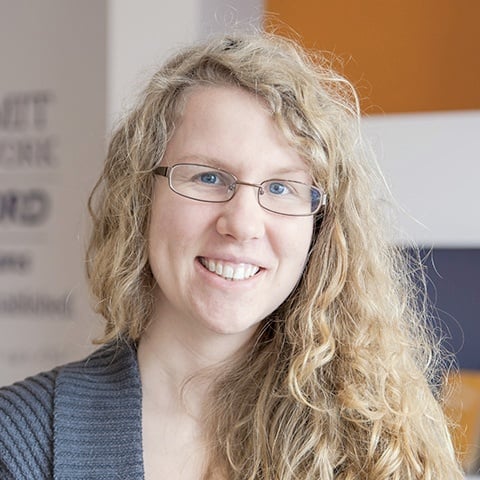 Deaconess Anna Johnson is a marketing manager at Concordia Publishing House. After graduating from the deaconess program at Concordia University Chicago, she continued her studies at the University of Colorado—Denver in education and human development. She has worked as a church youth director and served a variety of other nonprofit organizations, such as the Lutheran Mission Society of Maryland. Anna loves playing video games and drinking a hot cup of tea almost as much as she loves her cat and her husband.