Our devotion for the commemoration of Job today comes from Fusion: Suffering Servants.
Devotional Reading
Most people who have read through the entire Book of Job marvel at the vast difference between Job's opening confessions of trust in God and his subsequent laments or outbursts against the unfairness of what he is enduring. This, however, should really come as no surprise. Especially when bearing the heaviest crosses, the day-to-day existence of believers is very much like a yo-yo, up and down, from faith to doubt, from hope to despair. This happens because of the war being waged within the Christian between the "old man" and the "new man," as Paul terms them (Ephesians 4:22-24 NKJV; Colossians 3:9-10 NKJV). The "old man," that is, the sinful nature rooted within us, hates God, does not trust Him, and lives as a willing pawn of the devil. The "new man," re-created in the image of Christ Himself, is the exact opposite. The believer, having both these "men" or "natures," lives in an unceasing state of battle. So it was for Job, he speaks according to the "new man" in the opening two chapters of the book, but frequently in the poetic dialogues that follow, Job's words bear witness to the tug-of-war going on within him between "Job as sinner" and "Job as saint."
There is some comfort for us in this. For if vacillation between hope and despair, faith and doubt, happened within the heart and mind of Job yet the Lord sustained and loved him through his ups and downs, then certainly God will do the same for us as well. The Lord is patient and forgiving. He surely does not approve of doubt and despair—indeed, He rebukes it—but He also remembers that we are "but flesh, a wind that passes and comes not again" (Psalm 78:39). The Lord is well aware that we are weak, sinful creatures who all too easily give way to the temptations of the flesh. In His compassion, our heavenly Father sustains us in our times of weakness, as an earthly father does his children. Thus, as the Lord did for this "super-saint," so He does for us. We walk not alone through the valley of the shadow of death, for our Good Shepherd strides alongside us.
Devotional reading is from Fusion: Suffering Servants, pages 54–55 © 2005 Concordia Publishing House. All rights reserved.
Prayer: Lamentations 3:22–23
The steadfast love of the Lord never ceases;
His mercies never come to an end;
they are new every morning;
great is Your faithfulness.
Scripture quotations from the ESV® Bible (The Holy Bible, English Standard Version®), copyright © 2001 by Crossway, a publishing ministry of Good News Publishers. Used by permission. All rights reserved.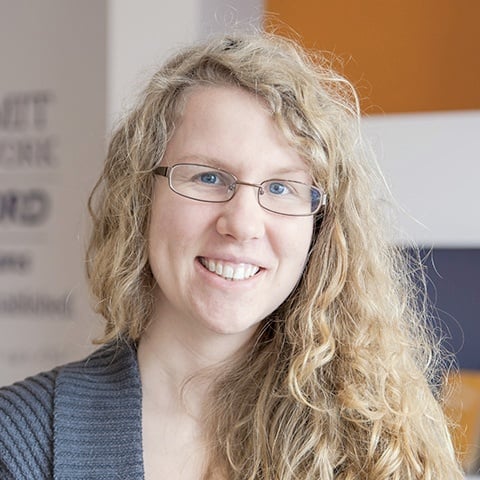 Deaconess Anna Johnson is a marketing manager at Concordia Publishing House. After graduating from the deaconess program at Concordia University Chicago, she continued her studies at the University of Colorado—Denver in education and human development. She has worked as a church youth director and served a variety of other nonprofit organizations, such as the Lutheran Mission Society of Maryland. Anna loves playing video games and drinking a hot cup of tea almost as much as she loves her cat and her husband.