As we remember Queen Esther today, we read an excerpt from LifeLight: Ruth/Esther—Leaders Guide.
Devotional Reading
Mordecai informed Esther of Haman's plot to kill the Jews. Through the eunuch Hathach, Mordecai pleaded with his young cousin to go to the king and persuade him to abandon his awful decree.
"It's not that simple," Esther responded in effect. There was a law forbidding any man or woman from approaching the king without being first invited. Those who broke the law were regularly condemned to die. Esther added that she herself had not been summoned by the king for the last thirty days.
However, Mordecai did not accept Esther's objections. . . . Mordecai responded by saying that she would put her life at greater risk by trying to save it. Mordecai was so sure of God's faithfulness to His promises that his approach to Esther was not to say, "All depends on you," but, "All depends on God." Esther could either act with God or against Him. Either way, God's people were going to be saved. For Esther's sake, Mordecai asked her to do the right thing in faith rather than the wrong thing out of fear.
Then Mordecai followed with those famous words: "Who knows whether you have not come to the kingdom for such a time as this?" [Esther 4:14]. Here was Esther's opportunity, a place for faith to work in love through her. Of course, God can preserve His Church apart from any human agency. Yet God graciously makes us His fellow workers. He uses the works we do as part of His work. What a privilege to participate in the work of God! Here is your time, Mordecai was telling Esther. Go to it, and know that there is nothing more certain than that God will bless those who call upon Him. God chose you to be queen. He put you in a unique position to help His people. Go in the confidence that what you are doing is pleasing to God.
Thus Mordecai spoke to Esther, but his encouragement forms a reminder to the faithful in every generation. On account of the Christ who lived and died and rose again for us, what we do pleases God.
God gives power to rulers, wealth to rich people, wisdom to the wise, and different gifts to others. None of this is for them to abuse according to their own selfish desires. It is all to help the Christian Church. Referring to those who believe in Him, the Lord said through Isaiah: "The nation and kingdom that will not serve you shall perish; those nations shall be utterly laid waste" (Isaiah 60:12). May God help us to use the gifts He has given us not to please ourselves but to serve others, especially our fellow Christians.
Prayer
Heavenly Father, almighty Lord, You have promised never to leave us or forsake us. Help us to lean on Your promises in our times of testing, that we may not fail You or Your Church. Help us use these gifts You have given us to serve one another and to show our faith to the world. Move us also to pray without ceasing. For without You we can do nothing. This we pray through Jesus Christ, who lives and reigns with You and the Holy Spirit, one God, now and forever. Amen.
Devotional reading and prayer are from LifeLight: Ruth/Esther—Leaders Guide, pages 39–41 © 2008 Concordia Publishing House. All rights reserved.
Scripture quotations from the ESV® Bible (The Holy Bible, English Standard Version®), copyright © 2001 by Crossway, a publishing ministry of Good News Publishers. Used by permission. All rights reserved.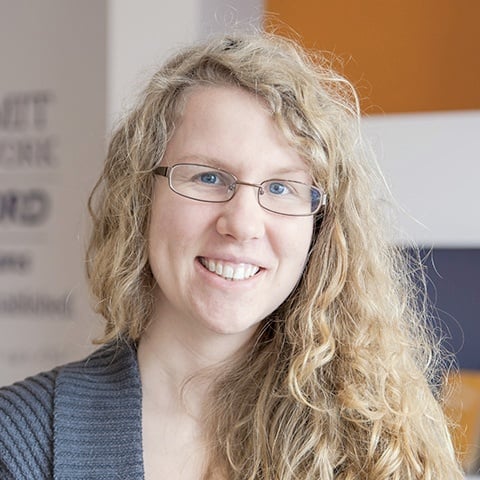 Deaconess Anna Johnson is a marketing manager at Concordia Publishing House. After graduating from the deaconess program at Concordia University Chicago, she continued her studies at the University of Colorado—Denver in education and human development. She has worked as a church youth director and served a variety of other nonprofit organizations, such as the Lutheran Mission Society of Maryland. Anna loves playing video games and drinking a hot cup of tea almost as much as she loves her cat and her husband.