As we remember St. Paul's conversion today, we focus our devotion on the reading from Galatians with an excerpt from Martin Luther's Basic Exegetical Writings.
Scripture Readings

Acts 9:1–22
Psalm 67
Galatians 1:11–24
Matthew 19:27–30
Read the propers for today on lutherancalendar.org.
Introduction
The text in our devotion was written by Luther as part of a 1531 lecture on Galatians. In it, he discusses the means by which God calls men into the Office of the Holy Ministry.
Devotional Reading
God calls in two ways, either by means or without means. Today He calls all of us into the ministry of the Word by a mediated call, that is, one that comes through means, namely, through man. But the apostles were called immediately by Christ Himself, as the prophets in the Old Testament had been called by God Himself. Afterward the apostles called their disciples, as Paul called Timothy, Titus, etc. These men called bishops, as in Titus 1:5ff.; and the bishops called their successors down to our own time, and so on to the end of the world. This is a mediated calling, since it is done by man. Nevertheless, it is divine. . . .
Paul deals thoroughly with this doctrine of the call of the apostles. Elsewhere he distinguishes between apostleship and other ministries, as in 1 Cor. 12:28ff. and in Eph. 4:11, where he says: "And God has ordained some in the church as apostles, prophets, etc." He puts apostles into first place, so that those may properly be called apostles who have been sent immediately by God Himself without any other person as the means. Thus Matthias was called by God alone; for when the other apostles had chosen two men, they did not dare decide between them but cast lots and prayed God to indicate whom He preferred (Acts 1:23–26). Since he was to be an apostle, it was necessary that he be called by God. Thus Paul was called to be the apostle to the Gentiles (Rom. 11:13). . . .
In the past, when I was only a young theologian and doctor, I thought it was imprudent of Paul in his epistle to boast of his call so often. But I did not understand his purpose, for I did not know that the ministry of the Word of God was so weighty a matter. I did not know anything about the doctrine of faith and a true conscience. . . . Therefore no one could understand how forceful and powerful is this holy and spiritual boasting about a call, which serves first to the glory of God, secondly to the advancement of our own ministry, and also to our own benefit and to that of the people. When we boast this way, we are not looking for prestige in the world or praise from men or money, or for pleasure or the goodwill of the world. The reason for our proud boasting is that we are in a divine calling and in God's own work, and that the people need to be assured of our calling, in order that they may know that our word is in fact the Word of God. This, then, is not a vain pride; it is a most holy pride against the devil and the world. And it is a true humility in the sight of God.
Devotion is from Martin Luther's Basic Exegetical Writings, pages 208–11 © 2017 Concordia Publishing House. All rights reserved.
Prayer
Almighty God, You turned the heart of him who persecuted the Church and by his preaching caused the light of the Gospel to shine throughout the world. Grant us ever to rejoice in the saving light of Your Gospel and, following the example of the apostle Paul, to spread it to the ends of the earth; through Jesus Christ, Your Son, our Lord, who lives and reigns with You and the Holy Spirit, one God, now and forever. Amen.
Prayer is from Pastoral Care Companion, page 605 © 2007 Concordia Publishing House. All rights reserved.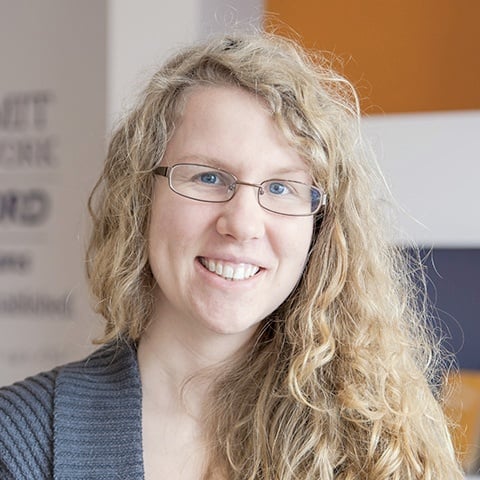 Deaconess Anna Johnson is a marketing manager at Concordia Publishing House. After graduating from the deaconess program at Concordia University Chicago, she continued her studies at the University of Colorado—Denver in education and human development. She has worked as a church youth director and served a variety of other nonprofit organizations, such as the Lutheran Mission Society of Maryland. Anna loves playing video games and drinking a hot cup of tea almost as much as she loves her cat and her husband.