For our commemoration of the Cappadocian Fathers today, we read a portion of a writing by Basil as printed in A Year with the Church Fathers.
Introduction
Each of us is like a lost sheep who has gone astray and wandered from the fold. Yet in His tender mercy, Jesus Christ, our Good Shepherd, has washed away all our sins by His holy and precious blood. We rejoice living under His protection and perfect care.
Devotional Reading
Jesus Christ came into the world to save sinners. "O come, let us worship and bow down; let us weep before Him" (Psalm 95:6 LXX). The Word who invited us to repentance calls aloud, "Come to Me, all who labor and are heavy laden, and I will give you rest" (Matthew 11:28). . . . He does not lie when He says, "Though your sins are like scarlet, they shall be as white as snow; though they are red like crimson, they shall become like wool" (Isaiah 1:18). The great Physician of souls, who is the ready liberator not only of you but also of all who are enslaved by sin, is ready to heal your sickness. From Him come the words; it was His sweet and saving lips that said, "Those who are well have no need of a physician, but those who are sick. . . . For I came not to call the righteous, but sinners" (Matthew 9:12–13). What excuse have you, what excuse has any one, when He speaks this way?
The Lord wishes to cleanse you from the trouble of your sickness and to show you light after darkness. The Good Shepherd, who left behind those that had not wandered away, is seeking after you. If you give yourself to Him, He will not hold back. He, in His love, will not disdain even to carry you on His own shoulders, rejoicing that He has found His sheep that was lost. The Father stands awaiting your return from your wandering. Only come back, and while you are yet afar off, He will run and fall upon your neck, and, now that you are cleansed by repentance, He will wrap you in embraces of love. He will clothe with the chief robe the one who has put off the old man with all his works. He will put a ring on hands that have washed off the blood of death, and He will put shoes on feet that have turned from the evil way to the path of the Gospel of peace. He will announce the day of joy and gladness to His own, both angels and men, and will celebrate your salvation far and wide. He says, "Just so, I tell you, there will be more joy in heaven over one sinner who repents" (Luke 15:7).
Prayer
Stir up Your power, O Lord, and come, that by Your protection we may be rescued from the threatening perils of our sins and saved by Your mighty deliverance; for You live and reign with the Father and the Holy Spirit, one God, now and forever. Amen.
Devotional reading and prayer are from A Year with the Church Fathers, page 371 © 2011 Concordia Publishing House. All rights reserved.
Scripture quotations are from the ESV® Bible (The Holy Bible, English Standard Version®), copyright © 2001 by Crossway, a publishing ministry of Good News Publishers. Used by permission. All rights reserved.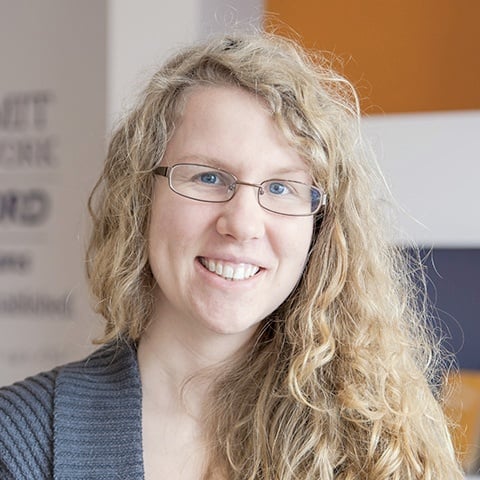 Deaconess Anna Johnson is a marketing manager at Concordia Publishing House. After graduating from the deaconess program at Concordia University Chicago, she continued her studies at the University of Colorado—Denver in education and human development. She has worked as a church youth director and served a variety of other nonprofit organizations, such as the Lutheran Mission Society of Maryland. Anna loves playing video games and drinking a hot cup of tea almost as much as she loves her cat and her husband.