For today's commemoration of the fourth-century pastor Ambrose, we take our devotional reading from A Year with the Church Fathers.
Introduction
When a church near Milan was without a pastor, the people chose Ambrose to be their new bishop. Still a catechumen, Ambrose was soon baptized and instituted as the congregation's leader. For our devotional reading, we read a portion of one of Ambrose's texts about how Jesus won our salvation on the cross.
Devotional Reading
O the divine mystery of that cross, on which weakness hangs, might is free, vices are nailed, and triumphal trophies are raised! So that a saint said, "Pierce my flesh with nails for fear of You" (Psalm 119:120, author's translation); he says not with nails of iron but of fear and faith. For the bonds of virtue are stronger than those of punishment. Lastly, when Peter had followed the Lord as far as the hall of the high priest, Peter's faith bound him, whom no one had bound, and punishment loosened not Peter, whom faith bound. Again, when he was bound by the Jews, prayer loosed him; punishment did not hold him, because he had not gone back from Christ.
Therefore you also crucify sin so that you may die to sin. He who dies to sin lives to God. Live for Him who spared not His own Son, so that in His body He might crucify our passions. Christ died for us so that we might live in His resurrected body. Therefore not our life but our guilt died in Him; "He Himself bore our sins in His body on the tree, that we might die to sin and live to righteousness. By His wounds you have been healed" (1 Peter 2:24).
That wood of the cross is, then, as it were, a kind of ship of our salvation, our passage and not a punishment, for there is no other salvation but the passage of eternal salvation. While expecting death, I do not feel it. While thinking little of punishment, I do not suffer. While careless of fear, I know it not.
Who, then, is He by the wound of whose stripes we are healed but Christ the Lord? The same Isaiah prophesied that His stripes were our healing (Isaiah 53:5). Paul the apostle wrote in his epistle about the One who knew no sin but was made sin for us (2 Corinthians 5:21). This, indeed, was divine in Him, that His flesh did no sin, nor did the created body take in Him sin. What wonder would it be if the Godhead alone sinned not, seeing it had no incentives to sin? But even though God alone is free from sin, certainly every created thing by its own nature can be, as we have said, liable to sin. (Ambrose, Three Books on the Spirit, 1.9.103–106)
Prayer
O God, You gave Your servant Ambrose grace to proclaim the Gospel with eloquence and power. As bishop of the great congregation of Milan, he fearlessly bore reproach for the honor of Your name. Mercifully grant to all bishops and pastors such excellence in preaching and fidelity in ministering Your Word that Your people shall be partakers of the divine nature; through Jesus Christ, our Lord, who lives and reigns with You and the Holy Spirit, one God, now and forever. Amen.
Devotional reading and prayer are from A Year with the Church Fathers, pages 374–75, 381 © 2011 Concordia Publishing House. All rights reserved.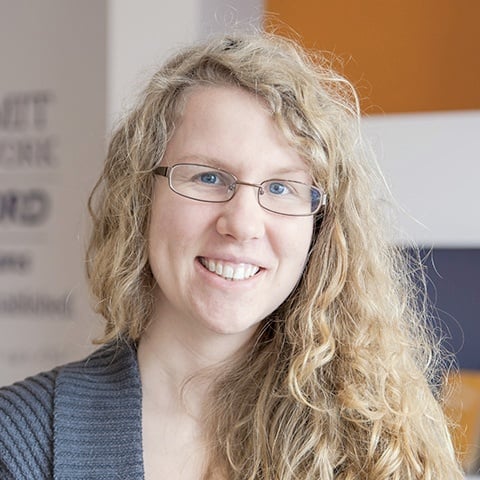 Deaconess Anna Johnson is a marketing manager at Concordia Publishing House. After graduating from the deaconess program at Concordia University Chicago, she continued her studies at the University of Colorado—Denver in education and human development. She has worked as a church youth director and served a variety of other nonprofit organizations, such as the Lutheran Mission Society of Maryland. Anna loves playing video games and drinking a hot cup of tea almost as much as she loves her cat and her husband.