We read about authority and the Fourth Commandment today as we remember the ruler Justinian. Our devotion comes from Luther's Large Catechism as printed in Concordia: The Lutheran Confessions, Second Edition.
Introduction
Luther expounds on the Fourth Commandment by demonstrating how it applies to all types of earthly fathers and mothers, including those who hold authority over us. Today, we remember such a ruler—Justinian, who ruled the Byzantine empire in the sixth century and sought to unite disagreeing parties during Christological controversies.
Devotional Reading
Here "father" is not one person from a single family, but it means the many people the father has as tenants, citizens, or subjects. Through them, as through our parents, God gives to us food, house and home, protection, and security. They bear such name and title with all honor as their highest dignity that it is our duty to honor them and to value them greatly as the dearest treasure and the most precious jewel upon earth.
The person who is obedient in this is willing and ready to serve. He cheerfully does all that deals with honor. He knows that he is pleasing God and that he will receive joy and happiness for his reward. If he will not do this in love, but despises and resists authority or rebels, let him also know that he shall have no favor or blessing. Where he thinks he will gain a florin, he will lose ten times as much elsewhere. Or he will become a victim to the hangman, perish by war, pestilence, or famine. He will experience no good in his children and be obliged to suffer injury, injustice, and violence at the hands of his servants, neighbors, or strangers and tyrants. For what we seek and deserve is paid back and comes home to us [Galatians 6:7]. . . .
In addition, it would be well to preach to the parents also, and to those who bear their office. Tell them how they should behave toward those who are given to them for their governance. This is not stated in the Ten Commandments. But it is still abundantly commanded in many places in the Scripture. God wants to have this included in this commandment when He speaks of father and mother. He does not wish to have rogues and tyrants in this office and government. He does not assign this honor to them, that is, power and authority to govern, so they can have themselves worshiped. But they should consider that they are obligated to obey God. First of all, they should seriously and faithfully fulfill their office, not only to support and provide for the bodily necessities of their children, servants, subjects, and so on, but, most of all, they should train them to honor and praise God [Proverbs 22:6]. Therefore, do not think that this matter is left to your pleasure and arbitrary will. This is God's strict command and order, to whom also you must give account for it [1 Peter 4:5].
Devotional reading is from Concordia: The Lutheran Confessions, Second Edition, pages 376–78 © 2005, 2006 Concordia Publishing House. All rights reserved.
Prayer
Almighty and ever-living God, You make us both to will and to do those things that are good and acceptable in Your sight. Let Your fatherly hand ever guide us and Your Holy Spirit ever be with us to direct us in the knowledge and obedience of Your Word that we may obtain everlasting life; through Jesus Christ, our Lord. Amen.
Prayer is from Called to Vote: A Christian's Approach to Elections, page 27 © 2016 Concordia Publishing House. All rights reserved.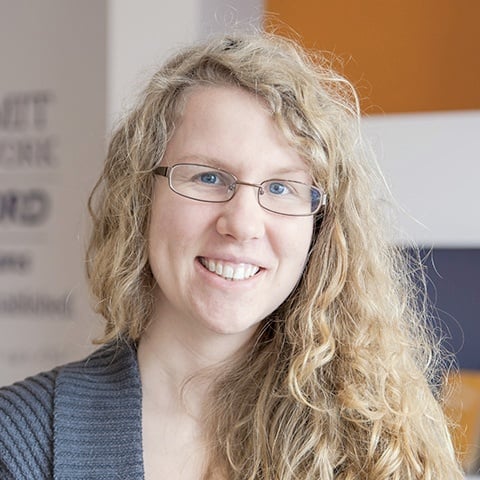 Deaconess Anna Johnson is a marketing manager at Concordia Publishing House. After graduating from the deaconess program at Concordia University Chicago, she continued her studies at the University of Colorado—Denver in education and human development. She has worked as a church youth director and served a variety of other nonprofit organizations, such as the Lutheran Mission Society of Maryland. Anna loves playing video games and drinking a hot cup of tea almost as much as she loves her cat and her husband.