Today, we celebrate the five-hundredth anniversary of the Reformation! Our devotion comes from A Man Called Martin Luther.
Scripture Readings
Revelation 14:6–7
Psalm 46
Romans 3:19–28
John 8:31–36 or Matthew 11:12–19
Read the propers for today on lutherancalendar.org.
Introduction
Luther could not have predicted how the world would react to his posting of the Ninety-Five Theses. The posting of theses on the university church's door was actually expected of students and professors, not at all out of the ordinary. Knowing this, we can truly see how God used the situation to bring about a Reformation that focused the church back on the Gospel.
Devotional Reading
In his theses, Luther said that the poor were being cheated out of money that was better spent caring for their families. He said that money spent on indulgences by richer people should instead be spent on charity. He admitted that the pope had the right to grant indulgences and pardons for penalties he had ordered; but the pope could not erase punishments ordered by God and so could not release souls from purgatory. He declared that the living could have God's forgiveness by being sorry for their sins and needed no indulgences. In fact, as long as they put their faith in indulgences, they could not hope to win salvation. He called these statements Ninety-Five Theses on the Power and Efficacy of Indulgences.
In those days, if a scholar wanted to debate on a subject, he wrote out his arguments, or theses, in Latin and posted them in a public place. This is what Luther did. First, he had his theses printed; then he sent copies to Albert of Brandenburg and others who were involved, with letters telling what Tetzel was doing and urging that he be stopped. Then, on October 31, 1517, the eve of All Saints' Day, Luther took a hammer and nails and a copy of the 95 Theses and posted them on the door of the Castle Church at Wittenberg.
The timing was no accident. John Tetzel had left the area by then; but the very next day the annual indulgence sale of Frederick the Wise would take place, and Luther had decided it was high time the whole issue of indulgences was debated, no matter how the Elector felt about it. Still, Luther didn't expect a public controversy. He had written the theses in Latin, not in German. He thought the debate would take place within the world of the university and the church.
No one came to debate the theses in person. No one sent any written arguments. No word came from Albert of Brandenburg or from any of the others to whom Luther had sent copies of his theses. For a full two weeks after Luther nailed the theses to the church door, an almost eerie silence seemed to surround them, like the calm before a storm. Then the storm struck.
By the end of the two weeks, word began to reach Luther that his theses were being read by many scholars and churchmen. Not much later, he also learned that they were being translated into German. From letters and documents we know that the theses were being talked about in Merseburg, Hamburg, Nuernberg, Lochau, and Dresden. Some people agreed with them, others violently disagreed; but no one who either heard about or saw the theses ignored them.
Devotional reading is adapted from A Man Called Martin Luther, pages 64–65 © 1980 Concordia Publishing House. All rights reserved.
Hymn
Hymn is "A Mighty Fortress Is Our God," hymn 656 from Lutheran Service Book. Video © 2017 Concordia Publishing House. All rights reserved.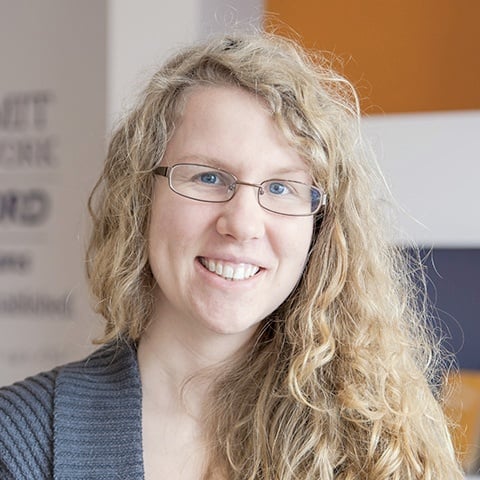 Deaconess Anna Johnson is a marketing manager at Concordia Publishing House. After graduating from the deaconess program at Concordia University Chicago, she continued her studies at the University of Colorado—Denver in education and human development. She has worked as a church youth director and served a variety of other nonprofit organizations, such as the Lutheran Mission Society of Maryland. Anna loves playing video games and drinking a hot cup of tea almost as much as she loves her cat and her husband.