As we remember these three hymnwriters today, we learn especially about Johann Heermann and read an excerpt from The Handbook to the Lutheran Hymnal.
Introduction
Heermann was a seventeenth-century hymnwriter and pastor who wrote 400 hymns during his lifetime. He was born and lived in Poland, enduring the Thirty Years' War and several other hardships. We thank the Lord today for Heermann and his rich contributions to Lutheran hymnody.
Devotional Reading
HEERMANN, Johann (1585–1647), was born on October 11, 1585, son of Johannes Heermann, furrier at Raudten, Silesia, and was the fifth and only surviving child of his parents. He passed through a severe illness in his childhood, during which his mother vowed that if he would recover, she would educate him for the ministry, even though she had to beg the necessary money. Heermann attended schools at Raudten, Wohlau, and Fraustadt, the St. Elizabeth Gymnasium at Breslau, and the Gymnasium at Brieg. At Fraustadt Heermann was engaged as tutor for the Rev. Valerius Herberger's sons. The pastor esteemed Heermann very highly, and Heermann found rich opportunity for spiritual development in the circle of the pious and lovable pastor's home. Later Heermann became the tutor of the sons of Baron Wenzel von Rothkirch, and as such he accompanied them to the University of Strassburg in 1609, but an eye affection [sic] caused him to return to Raudten in the following year. In 1611, upon the recommendation of Baron Wenzel, Heermann was appointed diaconus of Köben, a small town on the Oder, and within a year was advanced to the pastorate. After 1623 Heermann suffered from a throat affection [sic], which finally stopped his preaching in 1634. Four years later he retired to Lissa in Posen, where he died on February 17, 1647. Johann Heermann lived during the distresses of the Thirty Years' War. During his pastorate at Köben the town was plundered four times and devastated by fire and pestilence. Several times Heermann lost all his movables; once he had to keep away from Köben for 17 weeks, twice he was nearly sabered; and once he heard bullets whistle over his head as he and others fled across the Oder in a frail boat. He also suffered the sorrow of losing his son to the Roman Catholics. However, the son returned to the Lutheran faith only to die shortly afterward. There was a strong suspicion that he was poisoned. Heermann was indeed well grounded in the school of affliction. As a hymn-writer Heermann ranks with the best of his century. Some regard him second only to Gerhardt. He composed 400 hymns, many of which are counted as the most precious gems in Lutheran hymnody. Heermann began writing Latin poems about 1605, and in 1608 he was crowned poet laureate. He also marks the transition from the objectivism of the Reformation period to the subjectivism which followed him.
Devotional reading is from The Handbook to the Lutheran Hymnal, page 520 © 1942 Concordia Publishing House. All rights reserved.
Hymn
O Christ, our true and only light,
Enlighten those who sit in night;
Let those afar now hear Your voice
And in Your fold with us rejoice.
Fill with the radiance of Your grace
The souls now lost in error's maze;
Enlighten those whose inmost minds
Some dark delusion haunts and blinds.
O gently call those gone astray
That they may find the saving way!
Let ev'ry conscience sore oppressed
In You find peace and heav'nly rest.
Shine on the darkened and the cold;
Recall the wand'rers to Your fold.
Unite all those who walk apart;
Confirm the weak and doubting heart,
That they with us may evermore
Such grace with wond'ring thanks adore
And endless praise to You be giv'n
By all Your Church in earth and heav'n.
Hymn text is from LSB 839.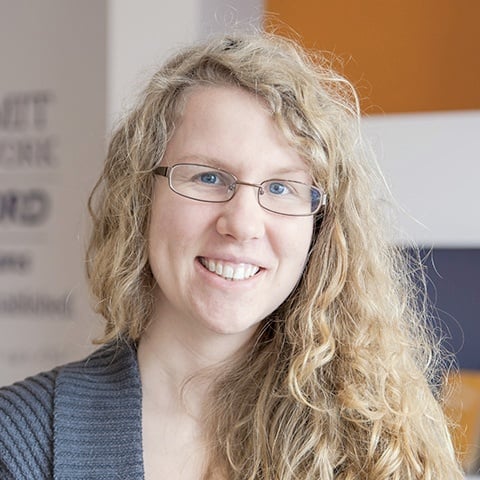 Deaconess Anna Johnson is a marketing manager at Concordia Publishing House. After graduating from the deaconess program at Concordia University Chicago, she continued her studies at the University of Colorado—Denver in education and human development. She has worked as a church youth director and served a variety of other nonprofit organizations, such as the Lutheran Mission Society of Maryland. Anna loves playing video games and drinking a hot cup of tea almost as much as she loves her cat and her husband.