On this day, we commemorate the fifth-century monk Jerome and take our devotion from Concordia: The Lutheran Confessions, Second Edition.
Introduction
Jerome translated the Bible from its original languages into Latin, making it accessible to more people in his time. Today, we give thanks for the gift of God's Word and pray that the Good News of the Lord's mercy would continue to extend throughout the world.
Devotional Reading
Jerome, against the Pelagians, says:
Then we are righteous when we confess that we are sinners, and that our righteousness stands not in our own merit, but in God's mercy.
Therefore, when starting to fulfill the Law, faith ought to be present, which certainly believes that we have a reconciled God for Christ's sake. For mercy cannot be received except through faith, as has been repeatedly said above. Paul says in Romans 3:31, "Do we then overthrow the law by this faith? By no means! On the contrary, we uphold the law." Here's what we ought to understand: People regenerated through faith not only receive the Holy Spirit, and have motives that agree with God's Law, but we ought also to realize that they are far distant from the Law's perfection. This point has the greatest importance by far, and we must add it to the argument also. We cannot conclude that we are counted righteous before God because of our fulfilling of the Law. Justification must be sought elsewhere in order that the conscience may become peaceful. For we are not righteous before God as long as we flee from God's judgment and are angry with God. Therefore, we must conclude that we are counted righteous for Christ's sake being reconciled through faith. This is not because of the Law or our works. Because of faith, beginning to fulfill the Law pleases God. Because of faith, there is no charge that we fulfill the Law imperfectly, even though the sight of our impurity terrifies us. If justification is to be sought elsewhere, our love and works do not justify. Christ's death and satisfaction ought to be placed far above our purity, far above the Law itself. This truth ought to be set before us so that we can be sure of this: We have a gracious God because of Christ's satisfaction and not because of our fulfilling the Law.
Devotional reading is from Concordia: The Lutheran Confessions, Second Edition, pages 108–9 © 2005, 2006 Concordia Publishing House. All rights reserved.
Prayer
Oh, for a thousand tongues to sing
My great Redeemer's praise,
The glories of my God and King,
The triumphs of His grace!
He breaks the pow'r of canceled sin;
He sets the pris'ner free.
His blood can make the foulest clean;
His blood avails for me.
Hymn text is from LSB 528:1, 4.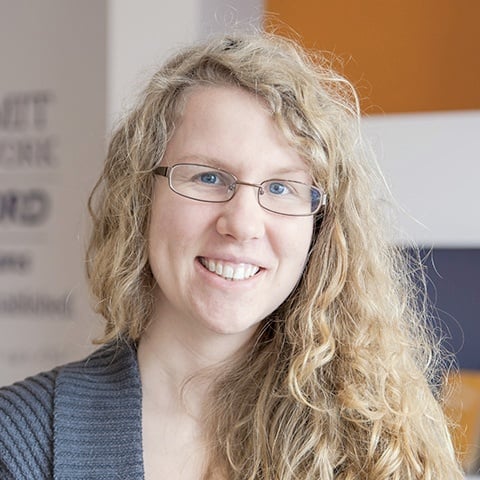 Deaconess Anna Johnson is a marketing manager at Concordia Publishing House. After graduating from the deaconess program at Concordia University Chicago, she continued her studies at the University of Colorado—Denver in education and human development. She has worked as a church youth director and served a variety of other nonprofit organizations, such as the Lutheran Mission Society of Maryland. Anna loves playing video games and drinking a hot cup of tea almost as much as she loves her cat and her husband.