We commemorate today the biblical father Isaac, and we read a devotion about the meaning of his name taken from Courageous Fathers of the Bible.
Introduction
As the son of Abraham and the father of Esau and Jacob, Isaac has a name most churchgoers are familiar with. But less familiar to people is the actual meaning of Isaac's name: "he laughs." Today, we remember Isaac and we thank God for including Isaac in the line of fathers that led to the Messiah, Jesus Christ.
Devotional Reading
The Bible certainly contains its share of unusual or difficult names—at least many of them are difficult enough to pronounce—especially in the Old Testament. Still, what a twenty-first-century Western person would consider a challenging name, a Hebrew-speaker would have considered perfectly obvious and normal. But, not all of them. If Abraham conveys a sense of dignity and even reverence, then Isaac falls at the opposite end of the spectrum. Naturally, this truth is lost on modern English readers of Genesis. But, those who spoke Hebrew would have marveled at the name given to the son of Abraham and Sarah. It might have raised a few eyebrows. Isaac meant, literally, "he laughs." It was a hippie name.
Before we begin to wonder about the character of a father who would foist such a name on a child, we should recall the origin of the name. It was God's idea. Abraham had laughed first. When God told him that Sarah was to be the mother of the promised heir of the covenant, Abraham laughed. From the text, it does not appear to be laughter of joy (Genesis 17:17). Sarah did the same thing when the promise was repeated in her hearing (Genesis 18:12). In spite of the absurdity of it all, the child came, and as God directed, he was named Isaac, "He Laughs." For Abraham and Sarah the laughter was no longer in derision and disbelief, now it was in delicious delight. God had done it. Obediently, they conferred the chosen name.
Just to be clear, Isaac's name was actually a verb. A noun form for laughter was available. But that was not the name. Isaac does not mean laughter. It means "he laughs." Maybe it was a bit awkward for Abraham and Sarah [to say,] "I'd like you to meet my son, He Laughs." Maybe God intended the odd name to be a perpetual reminder to Abraham, and everyone else who heard the story, not to laugh when God has made a promise. Maybe God was just exercising a healthy sense of humor. Whatever the reason, the name caught on, and children are still named Isaac—now a name with dignity and honor attached.
Devotional reading is from Courageous Fathers of the Bible, pages 35–36 © 2011 Concordia Publishing House. All rights reserved.
Prayer
Almighty God, heavenly Father, through the patriarch Isaac You preserved the seed of the Messiah and brought forth the new creation. Continue to preserve the Church as the Israel of God as she manifests the glory of Your holy name by continuing to worship Your Son, the child of Mary; through Jesus Christ, our Lord. Amen.
Prayer is from The Pastor at Prayer, page 260. This edition © 2014 Concordia Publishing House. All rights reserved.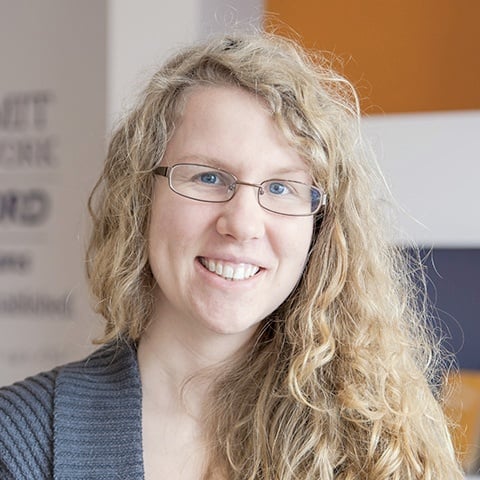 Deaconess Anna Johnson is a marketing manager at Concordia Publishing House. After graduating from the deaconess program at Concordia University Chicago, she continued her studies at the University of Colorado—Denver in education and human development. She has worked as a church youth director and served a variety of other nonprofit organizations, such as the Lutheran Mission Society of Maryland. Anna loves playing video games and drinking a hot cup of tea almost as much as she loves her cat and her husband.