For the commemoration of Augustine today, we read a devotion from History of Theology, Fourth Revised Edition.
Introduction
During his lifetime, Augustine went from being a secular philosopher to being a Christian. His search for meaning in philosophy proved to be unfruitful; it was only in Christ and in God's Word that Augustine was able to find truth and rest. Today, the church remembers Augustine because of his many contributions to teachings on theology.
Devotional Reading
Augustine's name has a place not only in the history of dogma but also in the general history of culture. In addition to theology, the fields of philosophy, literature, church government, and juridics have also been influenced by his writings.
Better than any other "Latin," Augustine summarized the culture of antiquity and blended this heritage with Christian theology. He brought about, therefore, a synthesis of the philosophical heritage of antiquity and Christianity, but he also contributed something new and distinctive from out of his own personality. At the same time that he was deeply anchored in antiquity and the Christian tradition, he also exercised a creative impact upon both theology and philosophy. He represented a culture that was passing away—the Roman—but at the same time his ideas served as a basis for the age that was coming. In the centuries that followed, theologians have continued to wrestle with the problems Augustine set forth, to cultivate his ideas, or to use his work as source material. Both scholastic and mystic, both papal church politics and the reform tendencies of the Middle Ages found seminal suggestions in the thought world of Augustine of Hippo. . . .
In his Confessions Augustine describes his pilgrimage to the Christian faith. He tells how he wandered, blindly, on the paths of error. All the while, however, he was subject to the drawing power of grace and was more and more attracted by the love of truth, until finally, through his conversion, this love became permanent and his desires were directed toward spiritual reality. Prior to this, he was able only to glimpse the truth in the distance, and his love for it was too evanescent to enable him to overcome his love for the world. The kaleidoscopic nature of secular interests held him captive and exerted a divisive influence upon his desires. He knew no peace until he came to have faith in Christ, until he submitted to Scriptural truth. Only then did he find that for which he had been groping in vain. This was the experience Augustine summarized in these well-known words: "Thou hast made us for Thyself, and our hearts are restless till they find rest in Thee." (Fecisti nos ad te et inquietum est cor nostrum, donec requiescat in te. Confessions, I, 1)
Devotional reading is from History of Theology, Fourth Revised Edition, pages 113, 117 © 1968, 2007 Concordia Publishing House. All rights reserved.
Hymn Stanzas
Who puts his trust in God most just
Hath built his house securely;
He who relies on Jesus Christ
Shall reach His heav'n most surely.
Then fixed on Thee my trust shall be,
For Thy truth cannot alter;
While mine Thou art, not death's worst smart
Shall make my courage falter.
I rest me here without a fear;
By Thee shall all be given.
My Friend indeed grants all I need
For this life or for heaven.
O keep me true, my heart renew,
My soul and flesh deliver!
Lord, hear my prayer, and in Thy care
Keep me in peace forever.
Hymn stanzas are from "Who Puts His Trust in God Most Just," stanzas 1 and 3. Public domain.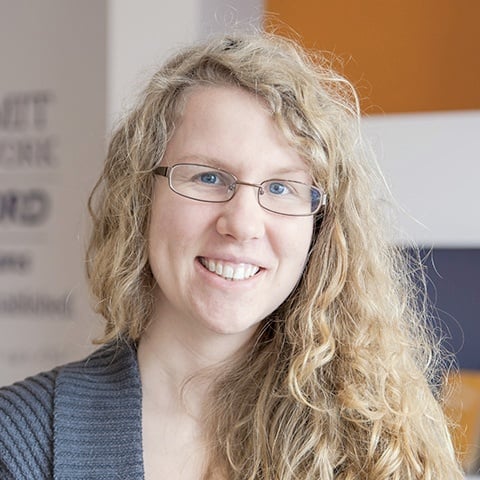 Deaconess Anna Johnson is a marketing manager at Concordia Publishing House. After graduating from the deaconess program at Concordia University Chicago, she continued her studies at the University of Colorado—Denver in education and human development. She has worked as a church youth director and served a variety of other nonprofit organizations, such as the Lutheran Mission Society of Maryland. Anna loves playing video games and drinking a hot cup of tea almost as much as she loves her cat and her husband.