Our commemoration today is for Friedrich Wyneken, the second president of The Lutheran Church—Missouri Synod, and our devotional reading comes from At Home in the House of My Fathers.
Introduction
The devotional reading below is an excerpt from one of Wyneken's 1841 sermons. In it, Wyneken reminds us that true unity in the Church comes from Christ, not through our fragile and fractured human relationships.
Devotional Reading
[Jesus] and He alone is the rock upon which your salvation is grounded. He is your justification, your sanctification, and your redemption [1 Corinthians 1:30]. He is the Rock, which follows you and gives your soul to drink [1 Corinthians 10:4]. He comes through faith to a repentant heart. And when He lives in your heart, He and He alone works through an unbroken communion—you with Him and He with you—and the Spirit bestows peace, joy, and the power of sanctification. And when, in this communion of the heart, and in a living relationship with Him, you depend upon Him in all simplicity, He will assist you in every way toward His heavenly kingdom. If Christ now lives in you, and you are a living branch connected to Him, the vine stock, then from Him, from His person, and from Him alone, you have everything that serves unto life. So what do you still seek in another fellowship? What do you seek, if you have Christ and He has you? A fellowship may have better laws, better organizations, and more lively fellowship among all its members. But it cannot have a better, stronger, more all-sufficient Christ. For there is only one Lord for everyone, and He is generous toward all who call upon Him. Nor is He Christ for a community [Gesellschaft] in general. He is completely and fully Christ for each and every individual soul.
Devotional reading is from At Home in the House of My Fathers, page 353 © 2009 Matthew C. Harrison. Published by Concordia Publishing House.
Prayer
Lord Jesus Christ, You want all to be saved and to come to the knowledge of the truth. We give You thanks for sending Friedrich Wyneken as missionary and pastor in Indiana, Ohio, and Michigan to evangelize the Native Americans in these states; to be a founder of Concordia Theological Seminary in Fort Wayne; and to serve as second president of The Lutheran Church—Missouri Synod. Protect and encourage all missionaries who confess the true faith among the nations by proclaiming Christ crucified; for You live and reign with the Father and the Holy Spirit, one God, now and forever. Amen.
Prayer is from The Pastor at Prayer, Revised Edition, page 249. This edition © 2014 Concordia Publishing House. All rights reserved.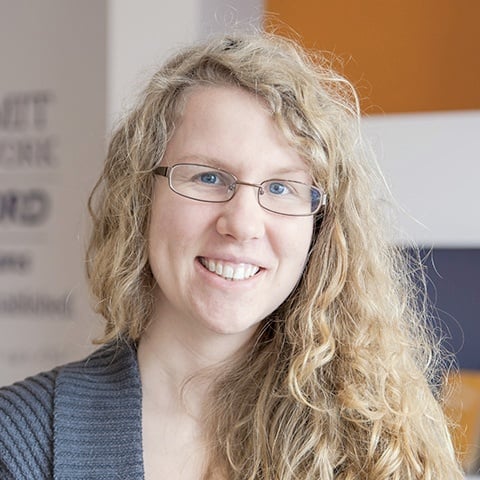 Deaconess Anna Johnson is a marketing manager at Concordia Publishing House. After graduating from the deaconess program at Concordia University Chicago, she continued her studies at the University of Colorado—Denver in education and human development. She has worked as a church youth director and served a variety of other nonprofit organizations, such as the Lutheran Mission Society of Maryland. Anna loves playing video games and drinking a hot cup of tea almost as much as she loves her cat and her husband.