Today we read a biographical excerpt about Walter and an excerpt from one of Walter's poems, both printed in Johann Walter: First Cantor of the Lutheran Church.
Introduction
Johann Walter agreed with Luther that music is a gift from God that can be used to glorify Him. A composer in addition to a kantor, Walter wrote the poem below, "In Praise of the Noble Art of Music." We thank God for giving us the gift of music that we may use it to sing praises to Him.
Devotional Reading
Johann Walter (1496–1570) occupies a unique position in the musical history of the Reformation. As the first Lutheran Cantor, as friend and advisor to Martin Luther, and as a composer of a wide variety of liturgical music for the needs of the Reformation church and its Latin schools, he occupies a pivotal position at the beginning of the development of Lutheran church music, a development which was to culminate in a singular way—some two hundred years later—in the music of Johann Sebastian Bach. . . .
While Walter cannot be counted among the first-rank composers of history, yet he was a master of the contrapuntal technique of his day, particularly the use of canonic devices. He was the first to use Luther's translation of the Bible in the vernacular in his music. His approach was thoroughly liturgical and he composed church music in which the chorale was at the center of the great majority of his works. . . . His work was clearly related to the theology of the church and his understanding—which he derived from Luther—that the role of music in the church was to proclaim the Word, rather than to interpret it. . . .
In Walter's work one can see early intimations of the two directions in which Lutheran church music would proceed in the coming decades. These two directions were the development of the polyphonic motet style and, simultaneously, the development of the simpler homophonic cantional style. In setting Lutheran church music on these two paths, both of them closely tied to the chorale, Walter provided a bearing which was to continue to guide the work of those Lutheran composers who were to follow him.
Poem
God for His Gospel oft employs
The art of music's joyful noise.
The Apostles teach with clarity
What music's use and goal should be.
By singing psalms and hymns and songs
God's people should do what belongs
To glad instruction of each other
Or admonition of a brother.
What's taught by song and harmony
Must flow from true sincerity.
We must teach well our lips the art
Of praising God with faithful heart.
Does music not accompany
God's Word and prayer and liturgy?
What gift most pleases God above?
Our praise that glories in His love.
Devotional reading and poem are from Johann Walter: First Cantor of the Lutheran Church, pages 3, 13, 19–20 © 1992 Concordia Publishing House. All rights reserved.
Hymn
Hymn tune by Johann Walter and Ludwig Daser. Video © 2016 Concordia Publishing House.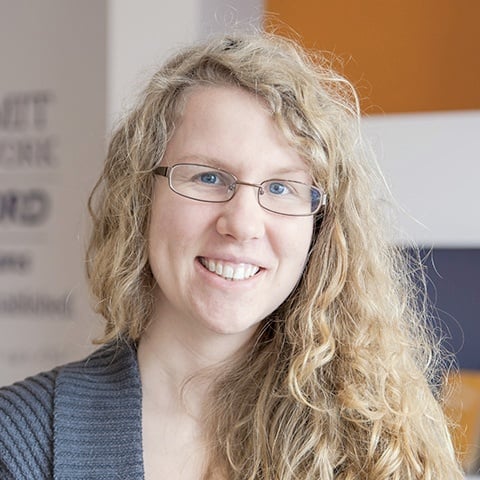 Deaconess Anna Johnson is a marketing manager at Concordia Publishing House. After graduating from the deaconess program at Concordia University Chicago, she continued her studies at the University of Colorado—Denver in education and human development. She has worked as a church youth director and served a variety of other nonprofit organizations, such as the Lutheran Mission Society of Maryland. Anna loves playing video games and drinking a hot cup of tea almost as much as she loves her cat and her husband.