We remember today the medieval theologian Anselm of Canterbury and read one of his own writings as recorded in Chemnitz's Works, Volume 1 (Examination of the Council of Trent Part I).
Introduction
In the face of our holy God, we are confronted with the depth of our own sin. But we need not fear God's wrath. Through Jesus' sacrifice on the cross, God's wrath was satisfied. Because of Jesus' blood, we are forgiven and free.
Devotional Reading
Anselm, in his Meditations, in a most beautiful passage places himself before the tribunal of the divine judgment and shows that neither the life nor the works of the regenerate can be pleaded against the judgment of God, but only Christ the Mediator. He says: "My life terrifies me. For when diligently examined, my whole life appears to me either as sin or as unfruitfulness. And if there seems to be some fruit in it, then it is either so counterfeit or imperfect, or in some way corrupt, that it can either fail to please or can actually displease God. It is certainly altogether either sinful and damnable or unfruitful and worthy of contempt. But why do I separate the unfruitful from the damnable? Certainly, if it is unfruitful, it is damnable. For every tree which does not bring forth good fruit will be cast into the fire. Therefore, O dry and useless wood, worthy of eternal fires! What will you answer on that Day, when an account is demanded of you, how you spent the whole time of life that was given you down to your last moment? O dread! On this side there will be the accusing sins, on that side terrifying justice; below appears the horrid chaos of hell, above the irate Judge; inside, the burning conscience, outside, the burning world. Hardly shall the righteous be saved. Where shall the sinner, thus caught, hide? To hide will be impossible, to appear intolerable. Where can I find counsel? Where salvation? Who is He who is called the messenger of great counsel? It is Jesus. The same is the Judge, in whose hands I tremble. Revive, sinner; do not despair. Hope in Him whom you fear, flee to Him from whom you have fled. Jesus Christ, for the sake of this Thy name, do to me according to this Thy name. Look upon a poor man who calls upon Thy name. Therefore, Jesus, be Thou my Savior for Thy name's sake. If Thou wilt admit me to the all-embracing bosom of Thy mercy, it will not be more crowded on my account. It is true, my conscience has merited damnation, and my repentance does not suffice for satisfaction; but it is certain that Thy mercy overcomes every offense."
Devotional reading is from Chemnitz's Works, Volume 1 (Examination of the Council of Trent Part I), pages 511–12 © 1971 Concordia Publishing House. Reprinted in 2007 by Concordia Publishing House. All rights reserved.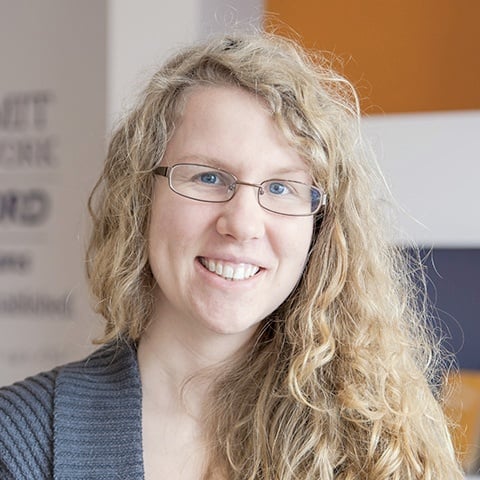 Deaconess Anna Johnson is a marketing manager at Concordia Publishing House. After graduating from the deaconess program at Concordia University Chicago, she continued her studies at the University of Colorado—Denver in education and human development. She has worked as a church youth director and served a variety of other nonprofit organizations, such as the Lutheran Mission Society of Maryland. Anna loves playing video games and drinking a hot cup of tea almost as much as she loves her cat and her husband.