Today's devotional on the commemoration of Perpetua and Felicitas comes from Luther's Works, Volume 67 (Annotations on Matthew: Chapters 1–18).
Introduction
Perpetua and her servant, Felicitas, were martyred in the third century because of their Christian faith. Tradition holds that Perpetua's father visited his daughter in prison and begged her to recant, but she would not. As we commemorate these two women today, we remember our Lord's command to worship and trust Him above all else.
Devotional Reading
35. "For I have come to divide a man against his father, and a daughter against her mother," etc.
This division is perplexing because it appears not only to be seditious, . . . but even blasphemous and godless, because it is contrary to God's Fourth Commandment [Exod. 20:12]. For that is how the doctrine of Christ must appear: as scandalous both to God and to human beings, so that it may be cursed and an abomination to the world, just as the psalm says: "A reproach of men and despised by the people" [Ps. 22:6]. So, then, God commands the son to obey his father, the daughter her mother, the daughter-in-law her mother-in-law, [and] the household the master. But Christ, to the contrary, says, "The son ought to stand against his father, the daughter against her mother, the daughter-in-law against her mother-in-law, the household against the master." Is not this the dissolution of the obedience of children and the obedience of the household? . . .
But the answer is that the First Table is above the Second Table, and God is above creatures. Therefore, when a situation arises in which either God or a creature must be denied, then it is the creature that must be denied instead. Therefore, since the Second Table gives commands about creatures, it must yield and be laid aside when it conflicts with the First Table. . . .
37. "Whoever loves father or mother more than Me is not worthy of Me."
The stress is on the word "more," because He does not hereby destroy but affirms the authority of parents, that is, that parents are to be loved and revered—"but not more than I." If it becomes a matter of the Word, parents are to be set aside. But beyond such a case, parents are to be obeyed without qualification. . . .
By far the most serious part [of the scandal] is this: that Christ with these words makes Himself equal to God. For He says that parents are to be hated on account of Him. But the glory of holding preeminence over parents belongs to God alone. For only the One who commanded obedience to parents can relax this obedience. Therefore, Christ is here showing Himself to be God. . . . For He wishes to be what He is: the Lord of parents and children, and to rule without qualification as the true God over the Fourth Commandment and the whole Second Table, equal to God in the First Table, full of glory, and owed worship above all things.
Devotional reading is from Luther's Works, Volume 67 (Annotations on Matthew: Chapters 1–18), pages 114–17 © 2015 Concordia Publishing House. All rights reserved.
Prayer
God, You have taught us to keep all Your heavenly commandments by loving You and our neighbor. Grant us the spirit of peace and grace, that we may be both devoted to You with our whole heart, and united to each other with a pure will; through Jesus Christ our Lord. Amen.
Prayer is from The Lord Will Answer, page 98 © 2004 Concordia Publishing House. All rights reserved.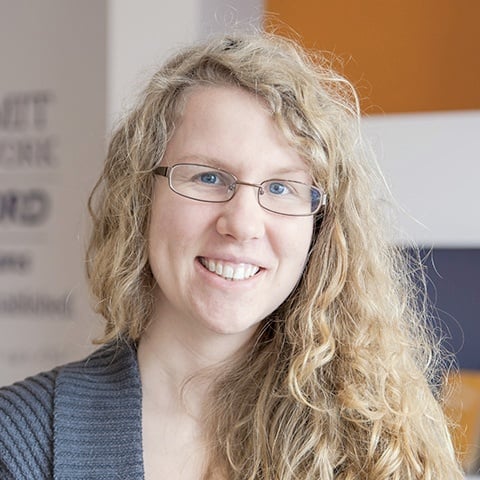 Deaconess Anna Johnson is a marketing manager at Concordia Publishing House. After graduating from the deaconess program at Concordia University Chicago, she continued her studies at the University of Colorado—Denver in education and human development. She has worked as a church youth director and served a variety of other nonprofit organizations, such as the Lutheran Mission Society of Maryland. Anna loves playing video games and drinking a hot cup of tea almost as much as she loves her cat and her husband.