To commemorate Silas today, we read a devotion from Portals of Prayer, July–September 2016.
Introduction
Whether His saints sing to Him in praise or wail to Him in grief, God promises to hear His people's prayers and to answer them in accordance with His will. The faith Silas and Paul showed in prison gives us a wonderful example of trusting those promises in difficult circumstances. May the Holy Spirit help you trust these promises no matter what circumstances you encounter.
Devotional Reading
It's a surprising situation: Paul and Silas, in prison, singing hymns to God. Praying to God while in prison is understandable, but singing? With joy? How can that be?
In today's culture, an often-repeated message is to "follow your heart" and do what feels right in the moment. However, we can probably say for certain Paul and Silas weren't overjoyed to be in chains, and yet, they sing as if their circumstances didn't matter.
Everyone experiences suffering: struggles with mental illness, insomnia, cancer, troubled relationships, grief, or financial burdens. These things cause us heartache.
Like Paul and Silas, however, we can rise above the circumstances that weigh us down by singing. Sometimes, we have to sing even when we don't feel like it. Then in time our hearts will follow as the prayers and hymns on our lips encourage us.
Our heavenly Father, who forgave us through the death of His Son on the cross, wants to encourage us. Pull out the hymnal and have a family hymn sing. Or by yourself, read aloud the words of a hymn or two. Set your minds on the words of God, the hymns of the Church, and the prayers of your heart as God fills you with hope.
Prayer
Heavenly Father, thank You for hearing our prayers. Amen.
Devotional reading and prayer are from Portals of Prayer, July–September 2016, August 13 devotion © 2016 Concordia Publishing House. All rights reserved.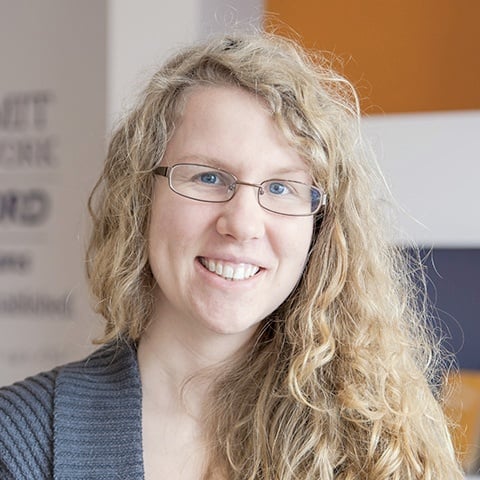 Deaconess Anna Johnson is a marketing manager at Concordia Publishing House. After graduating from the deaconess program at Concordia University Chicago, she continued her studies at the University of Colorado—Denver in education and human development. She has worked as a church youth director and served a variety of other nonprofit organizations, such as the Lutheran Mission Society of Maryland. Anna loves playing video games and drinking a hot cup of tea almost as much as she loves her cat and her husband.