For our devotional reading on the anniversary of Martin Luther's death, we turn to Luther: Biography of a Reformer.
Introduction
The legacy that Martin Luther left behind is not his own. That legacy belongs to God, who worked through Luther to reform the church and bring the Gospel back to the forefront of the church's teaching.
Devotional Reading
What was the secret of Luther's teachings that he and his beliefs have not died? The answer is, in a way, rather simple. Luther took God at His Word and fearlessly told the world so. At the same time, Luther refused to go beyond that Word. Therefore, the Gospel Luther preached, Christ's Gospel, became a power that not even the devil could resist.
Philip Melanchthon hinted at this when he preached at Luther's funeral. "Luther brought to light the true and necessary doctrine," Melanchthon told his hearers. "He showed what true repentance is and what is the true refuge and the sure comfort of the soul that trembles at the thought of God's anger. He taught Paul's doctrine, which says that man is justified by faith." To this one need only add: justified by faith in Jesus Christ, the world's perfect and only Savior, and apart from works of the law. . . .
We know that Luther clung to the Gospel's treasure and power. He was an imperfect human being, a sinner, as are all human beings. All the more therefore did he cling to his Savior.
This then is the story of Martin Luther, the Christian who fought his foes with the two-edged sword of the Word of God. His birth was unnoticed by the world, yet his death brought grief to scores of people across Europe.
Luther's life and legacy of faith gives shape and definition to the religious beliefs and practices of people around the world, and most especially to the church that bears his name. Martin Luther inspires and encourages people to bear witness to their faith in the Gospel, revealed and known by grace alone, through faith alone, on the basis of Scripture alone, on account of Christ alone. With Luther we proclaim, "Here we stand. We cannot do otherwise. God help us. Amen!"
Devotional reading is from Luther: Biography of a Reformer, pages 164–67. This edition published 2013 Concordia Publishing House. Original edition published as Martin Luther: Hero of Faith. Text © 1962 Concordia Publishing House.
Hymn
© 2016 Concordia Publishing House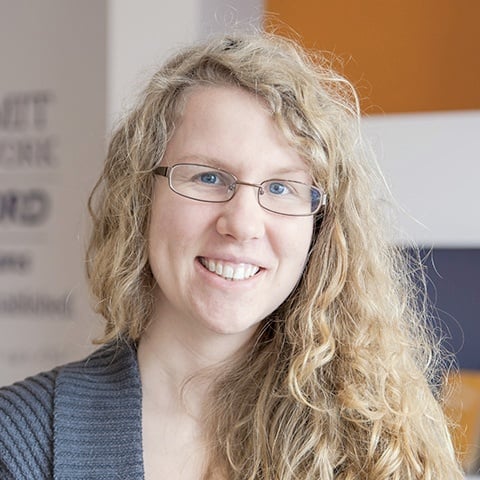 Deaconess Anna Johnson is a marketing manager at Concordia Publishing House. After graduating from the deaconess program at Concordia University Chicago, she continued her studies at the University of Colorado—Denver in education and human development. She has worked as a church youth director and served a variety of other nonprofit organizations, such as the Lutheran Mission Society of Maryland. Anna loves playing video games and drinking a hot cup of tea almost as much as she loves her cat and her husband.