As we remember the commitment that Aquila, Priscilla, and Apollos had to sharing the Gospel, we read an excerpt from 5 Things You Can Do to Witness Christ.
Introduction
The account of Aquila, Priscilla, and Apollos in Acts 18 reminds us of the power of God's Word in shaping and transforming the Christian. As Aquila and Priscilla explained to Apollos "the way of God more accurately" (Acts 18:26), we pray that the Lord would grant us courage and humility in sharing His Word faithfully with our neighbors in need.
Devotional Reading
When Luther speaks of the Christian life, he speaks of three components. . . .
oratio, prayer (in God's promises);
meditatio, meditation (on God's Word);
and tentatio, affliction or suffering (in godly living).
These three, he says, make a theologian—and by that he means a Christian, one who hears God's Word and speaks the truth to and about God. Not every Christian is a pastor, but for Luther, every Christian is a theologian!
These three form a cycle, almost like "circuit training." We pray for help on the basis of God's promises (oratio), for which we delve into His Word (meditatio). There we find promises but also how to live in love. Trying to live in love, we suffer (tentatio). Suffering, we despair of ourselves and are driven to repent and to pray for God's help, which sends us again to His Word to search out His promises in Christ, and so on, round and round. That is what it looks like to live as saint and sinner, constantly repenting of our sin but constantly justified by faith, and as such, expecting only good from God in heaven, even His Holy Spirit (Luke 11:11–13). . . .
This looks funny to the world, and that's a good thing! Like the Pharisees, we do not do the things the heathen do, but neither do we boast of our ethical achievements or holy lives; rather, we boast in Christ. Others justify themselves, even when their works are evil. We flee to Christ for Him to justify us, even when, by the power of His Holy Spirit, our works turn out to be good. . . . Don't you think living like that might get you noticed?
So the Christian life ought to be! But it never quite is, is it? . . . I don't remember the last time someone took me aside and said, "I can see that you are different. You love like no one else in this world loves. You must be one of Jesus' disciples!" Maybe they just don't notice, or maybe my love is not so extraordinary as I thought. Maybe I'm not alone in that.
Repent. Part of the reason we don't have opportunities to speak the Gospel to the neighbors we love and want to hear the Gospel is that we haven't been very good at really loving them, and they have had no reason to ask about our hope. Repent, but don't despair. Remember the circuit training. Your love is for your neighbor's sake, not for your conscience's sake. Christ is for your conscience, and He loves you, and His work, unlike yours, is finished. You are forgiven, renewed by the One who makes all things new. Don't hang onto your guilt—let Him take it. Don't be afraid to try again, for He'll be there. Your neighbors need you.
Devotional reading is from 5 Things You Can Do to Witness Christ, pages 64–66 © 2013 Concordia Publishing House. All rights reserved.
Selected Hymn Stanzas
Tell how God the Father's will
Made the world, upholds it still,
How His own dear Son He gave
Us from sin and death to save.
Tell of our Redeemer's grace,
Who, to save our human race
And to pay rebellion's price,
Gave Himself as sacrifice.
Tell of God the Spirit giv'n
Now to guide us on to heav'n,
Strong and holy, just and true,
Working both to will and do.
Hymn text is from LSB 830:2–4.
Scripture quotations from the ESV® Bible (The Holy Bible, English Standard Version®), copyright © 2001 by Crossway, a publishing ministry of Good News Publishers. Used by permission. All rights reserved.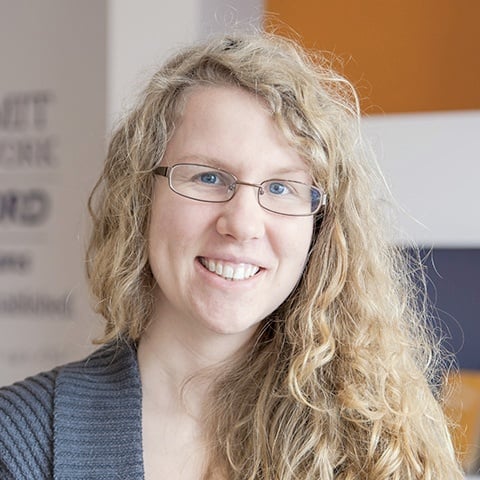 Deaconess Anna Johnson is a marketing manager at Concordia Publishing House. After graduating from the deaconess program at Concordia University Chicago, she continued her studies at the University of Colorado—Denver in education and human development. She has worked as a church youth director and served a variety of other nonprofit organizations, such as the Lutheran Mission Society of Maryland. Anna loves playing video games and drinking a hot cup of tea almost as much as she loves her cat and her husband.