On the Feast of St. Timothy today, we read about the Office of the Holy Ministry in an excerpt from The Lutheran Difference.
Scripture Readings
Acts 16:1–5
Psalm 71:15–24
1 Timothy 6:11–16
Matthew 24:42–47
Read the propers for today on lutherancalendar.org.
Introduction
Though in different times and places than the first pastors of the Church, today's pastors face the same struggles as their predecessors. St. Paul's divinely inspired words to St. Timothy continue to serve as a rule and norm for those who have been called into the Office of the Holy Ministry today.
Devotional Reading
Paul charges young pastor Timothy to attend to the public reading of the Scriptures (reading also included preaching) and reminded him that the Scriptures, as the very breath of God, are useful for doctrine, rebuke, correction, and training in righteousness so he might be fully equipped for his work (see 1 Timothy 4:11–14; 2 Timothy 3:14–17). For this reason, it is essential for the pastor to be the chief student of the Scriptures and to have ample time for the deep study of God's Word above and beyond the usual tasks of sermon preparation and Bible study.
To characterize the preaching of the pastoral office, Paul uses the image of a craftsman, a workman who is not ashamed of his work because it meets a high level of craftsmanship (2 Timothy 2:15; 4:1–2). To correctly handle the Word of truth means to interpret it accurately and to apply it in a way that properly distinguishes the Law and the Gospel. The Law must be preached lawfully, especially to those who are unaware or unrepentant of their sins. The Gospel must be preached evangelically without compromise or conditions. The preacher of the Word must be willing to preach in season and out of season, when the Word is producing much fruit and also when there is little or no fruit on the congregational vine. One of the greatest challenges for a preacher, especially one who is young and inexperienced, is not to let the frustrations of parish life creep into the pulpit. Regardless of what happened at the last council meeting, the preacher is called to correct, rebuke, and encourage with patience and careful instruction, using nothing other than the Word of God.
In 1 Timothy 5:17–20, Paul discusses the activities of the pastoral office and even discusses salary rationale. (Note: The term elder in this passage is synonymous with overseer or pastor. See Acts 20:17ff.) The apostle states that elders (presbyters or pastors) who govern the affairs of the congregation are worthy of double pay for their efforts, especially considering that they are also involved in preaching and teaching. The additional time and energy needed to administer the temporal affairs of a congregation would preclude any other income source. Paul himself worked at times in order not to be a financial burden on the young congregations he was gathering. Paul is also very careful to say that proper procedure should be followed if a charge is made against a pastor. It must be substantiated by two or three witnesses, which was the legal standard in Judaism (see Matthew 18:18). Those who are found guilty are to be rebuked publicly, since a public office requires a public rebuke. Like any public office, pastors are visible examples for those under them.
Paul also discusses the dangers of false doctrine in the Church (1 Timothy 6:3–10). False doctrine is a cancer that eats away at the life of the Church. It stirs up controversies and divisions along with endless quarrels over words that wind up in envy, strife, harsh words, evil suspicions, and continual animosity and friction. Paul knew of such things in his own day and warned Timothy that things would not get better as the time of the end drew near.
Devotional reading is from The Lutheran Difference, pages 460–61 © 2010 Concordia Publishing House. All rights reserved.
Prayer
Lord Jesus . . . Grant to my pastor(s) fidelity to Your Word, wisdom by Your spirit, and strength from above, that he may carry out his calling faithfully. Make him a fearless confessor of Your truth. Keep him from error in his teaching and from scandal in his life. Give him courage to admonish those who stray, compassion to bind up the brokenhearted, and discernment to apply Law and Gospel to all appropriately. May he protect Your flock from ravaging wolves and shepherd Your lambs into green pastures. Amen.
Prayer is from Lutheran Book of Prayer, pages 152–53 © 2005 Concordia Publishing House. All rights reserved.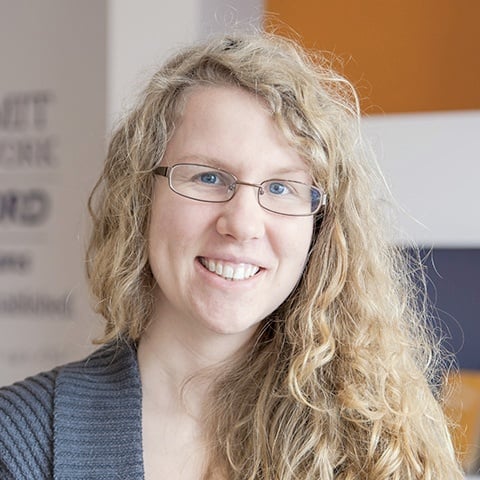 Deaconess Anna Johnson is a marketing manager at Concordia Publishing House. After graduating from the deaconess program at Concordia University Chicago, she continued her studies at the University of Colorado—Denver in education and human development. She has worked as a church youth director and served a variety of other nonprofit organizations, such as the Lutheran Mission Society of Maryland. Anna loves playing video games and drinking a hot cup of tea almost as much as she loves her cat and her husband.