Our devotional reading for the feast of St. Stephen is taken from To Live with Christ.

Scripture Readings

2 Chronicles 24:17–22
Psalm 119:137–144
Acts 6:8—7:2a, 51–60
Matthew 23:34–39

Read the propers for today on lutherancalendar.org.

Introduction

Today as we remember the first martyr, St. Stephen, we think of those who are persecuted and martyred for their Christian faith even today. In these treacherous times, God showers His people with peace and comfort. He reminds us that in the new creation, such faithful servants will be healed from every affliction and every tear will be wiped from their eyes.

Devotional Reading

There is something wonderful about the day after Christmas, yet many people don't see how this day fits into the Christmas season. Christmas is a celebration of peace. Jesus is the Prince of peace. Then, in the middle of the Christmas celebration, we talk about Stephen and the martyrs!

As a matter of fact, there is a very good reason to celebrate St. Stephen's Day today. Stephen was the first martyr. The first Christians knew what martyrdom meant. It was a birthday, not a memorial day. On this day, a person was born into his real life at home with his Lord. When the Early Church chose a day to celebrate the memory of St. Stephen's death, they chose the day nearest Jesus' birthday. The first martyr received a prominent place in the Church Year. The place next to that was given to John, the disciple whom Jesus loved. In the following days, they celebrated the children in Bethlehem whose lives were sacrificed so Jesus would live, and then Abel, the first righteous person to be killed upon our earth. You can still find these days mentioned in the traditional Christian calendar.

The first disciples knew from their own experience that believing in Christ would cause unrest and bring suffering and death. Yet He is the Prince of peace. How often had they heard the words, Go in peace? "My peace I give to you," Jesus said to the Eleven in John 14:27. But He added that He did not give them what the world gives. By peace the world means not to be disturbed, to live a comfortable life, and avoid conflict and trouble. Christ's peace means peace of mind, peace with God, peace with others by forgiving instead of disputing and defending ourselves. Being at peace with God means being in contention with all the powers that oppose God. Jesus was born into the world to bring us back to God. That requires a battle of life or death against all the powers that want to keep us away from God. These powers can have a devastating hold on our own free will. They make their move as soon as God is near, and that's exactly what happened when Jesus was born into the world. It wasn't only the shepherds and the Wise Men who made their move. It was also Herod and his soldiers. That's the way it's always been. The Gospel will be contradicted, vehemently contradicted and opposed, and that's the way it always will be until the day when contradiction is no longer possible: the day when the King sits upon His glorious throne and says for the last time, "Blessed is He who comes in the name of the Lord" (Luke 13:35)!

Prayer

Dear Lord Jesus, help me never to be afraid of the dissension that must come because there is so much here in the world that isn't compatible with Your goodness and peace. Never allow me to even attempt to be at peace with what is evil and unjust, the things You came to conquer. Instead, give me Your peace amid all dissension so I can see all Your opponents as You see them—with Your love and Your heartfelt desire to help them. You want to gather us all as a hen gathers her chicks under her wings (Luke 13:34). Forgive me for all the times I didn't want to. Now I want it, Lord, even if it must cause dissension, even if I must share in Your disgrace. Let Your peace, which surpasses all understanding, keep my heart and mind in You.

Devotional reading and prayer are taken from To Live with Christ, pages 800– 801. English translation © 2008 Concordia Publishing House.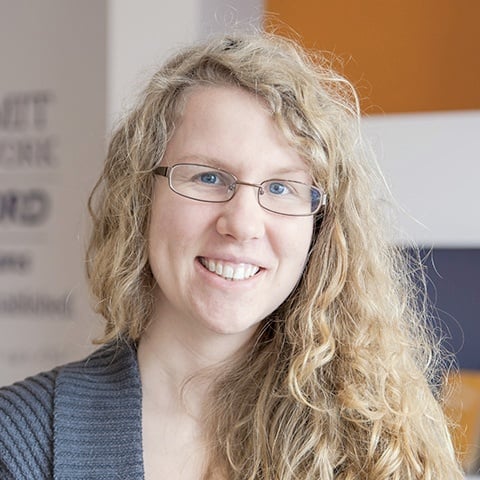 Deaconess Anna Johnson is a marketing manager at Concordia Publishing House. After graduating from the deaconess program at Concordia University Chicago, she continued her studies at the University of Colorado—Denver in education and human development. She has worked as a church youth director and served a variety of other nonprofit organizations, such as the Lutheran Mission Society of Maryland. Anna loves playing video games and drinking a hot cup of tea almost as much as she loves her cat and her husband.