The devotional reading for the commemoration of Adam and Eve comes from Theological Commonplaces: On Creation and Predestination.
Introduction
On this day when we commemorate Adam and Eve, we study Gerhard's teachings on God's foreknowledge and predestination. We see how, from even before the fall, God planned to save fallen humanity out of His deep love for us.
Devotional Reading
(4) The matter can be set out more clearly in this way: God, out of pure goodness, decided from eternity to create man after His own image so that there would be someone by whom He would be acknowledged and worshiped and who would enjoy eternal blessedness with Him. However, He foresaw that man would fall and, with all his descendants who were in his loins, would turn away from his Creator. Therefore He decided in turn to help man, who had been deceived through the tricks of Satan, and thus He found remedies by which his lost wholeness [salus] could be restored to him. As a consequence, He made a decree about sending His Son into the flesh and offering the benefits obtained by His obedience and satisfaction to all the world through the preaching of the Gospel. He also foresaw that, through that Word, some would believe because of the efficacy of the Holy Spirit and that the rest, because of their own fault, would persist in their unbelief. The former He elected; the latter He reprobated.
(5) What Thomas argues ([ST,] part 3, q. 24, art. 4) can be applied here: "The predestination of Christ" (that is, that arrangement made by the eternal decree of God regarding the incarnation, suffering, and satisfaction of the Son) "is the cause of our predestination, not according to the act, because with one and the same act God predestined Christ as well as us, but according to its goal. For God foreordained our salvation such that it would be fulfilled through Christ." Those are his words. Still, we point out that the word "predestination" is used here nonliterally. You see, when in Rom. 1:4 Christ is said to be the "predestined Son of God," this is translated more correctly from the Greek [by saying] that He was demonstrated and declared with certainty to be the Son of God.
(6) So observe that when we say that consideration of the merit of Christ is the cause of our predestination, we are not speaking of the order of time, because all things here are eternal. Nevertheless as far as natural order is concerned, those who are going to be saved according to plan are foreknown to be saved before they were elected to salvation. Rom. 8:29: "Whom He foreknew, those He predestined." Therefore foreknowledge is prior to election, and intent is prior to both. Yet the intent to save does include Christ, who is to be apprehended by faith; otherwise God would save differently than He had decreed to save. Therefore both foreknowledge and election, which happen according to intent, include Christ. Zanchi (De nat. Dei, bk. 5, ch. 2, p. 625): "Predestination supposes election; election, love; love, foreknowledge; foreknowledge, the good-pleasure of the divine will."
Devotional reading is from Theological Commonplaces: On Creation and Predestination, pages 204–5 © 2013 Concordia Publishing House. All rights reserved.
Prayer for the Day
Dear Father in heaven . . . return me always to the saving waters of my Holy Baptism, and thereby drown and destroy the old Adam within me. By Your Word and Holy Spirit, bring me daily to contrition and repentance, and by Your free and full forgiveness of my sins, strengthen and sustain my faith and lift me up with Your dear Son to that new life that shows forth Your praise; through the same Jesus Christ, my Lord. Amen.
Prayer is from Lutheran Book of Prayer, pages 80–81 © 2005 Concordia Publishing House. All rights reserved.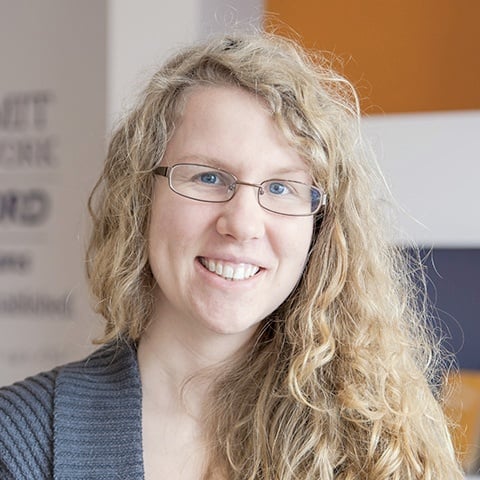 Deaconess Anna Johnson is a marketing manager at Concordia Publishing House. After graduating from the deaconess program at Concordia University Chicago, she continued her studies at the University of Colorado—Denver in education and human development. She has worked as a church youth director and served a variety of other nonprofit organizations, such as the Lutheran Mission Society of Maryland. Anna loves playing video games and drinking a hot cup of tea almost as much as she loves her cat and her husband.