Today's devotional reading for the commemoration of Noah comes from The Great Works of God Parts One and Two by Valerius Herberger.

Introduction
In today's reading, Herberger creates parallel lines of comparison between God's calling for Noah in the Old Testament and His Son's work in the fullness of time. By faith, we, like Noah trust in the sure promises of God—promises to deliver and preserve us from all the evils of this world. Let us praise the One who delivered Noah through the raging waters of the flood and who delivers us through the holy waters of Baptism.

Devotional Reading

Noah was "a preacher of righteousness" (2 Peter 2:5), because he condemned all who believed that they would be justified and saved by their own works. He exhorted all who repented to take comfort in the righteousness of the Lord Jesus, and taught that unrighteousness should be earnestly avoided in daily life. Likewise, O Lord Jesus, You are also a preacher of righteousness. Condemning all who presume the ability to justify themselves by their good works, You say that "when we have done all things . . . we are still unprofitable servants" (Luke 17:10). Our own righteousness is all in vain. You point us to the source of righteousness in Yourself (Jeremiah 23:6). You plainly state that our righteousness is found in Your merit and in Your going to the Father, and that the greatest sin is to disbelieve in You, and to refuse to take comfort in Your righteousness (John 16:9–10). Yea, You also want us to lead our lives in the fear of God and adorned with righteousness, not in outward appearance but in utter truth, and You testify that, if we intend to be saved, our righteousness must exceed and excel that of the scribes and Pharisees [Matthew 5:20] not only in belief but also in action. Noah "inherited the righteousness that comes by faith" (Hebrews 11:7), but You, Lord Jesus, earned the righteousness that comes by faith. I cannot earn anything but must simply inherit by grace the salvation and righteousness obtained for me by Your merit. . . .

Carefully contemplate here the kind, faithful, and benevolent heart of Jesus Christ. He remembered Noah. When disaster was nigh, He warned him abundantly. The world was full of men, but out of them all Jesus set His heart only on Noah, for Noah's heart was set on Him also. Jesus proved that He was telling the truth when He said, "I love those who love Me" (Proverbs 8:17). He urged Noah on so that he would not miss the opportunity. And when Noah had gone inside and found no way to secure the door against the waters, Jesus shut it Himself. He pitched, plugged, and plastered every little crack so carefully that not one drop of water could get through, and no wave, no gale, and no jagged rock could harm the ark. Truly, God was Noah's very own captain, watching him and keeping him safe from every woe. Oh, how loving, tender, and full of blessings You are, Jesus Christ!



Prayer for the Day

Dear Lord Jesus, You know Your own (2 Peter 2:7[–9]). The whole world was full of wicked men. Only Noah—one single housefather—was godly. You knew about him. You were concerned for him. You love those who love You, and You have a wondrous way of leading them (Psalm 4:3) and protecting them. [Amen.]

Devotional reading and prayer are from The Great Works of God Parts One and Two, pages 276–77, 289, 293, English translation © 2010 Matthew Carver, published by Concordia Publishing House. All rights reserved.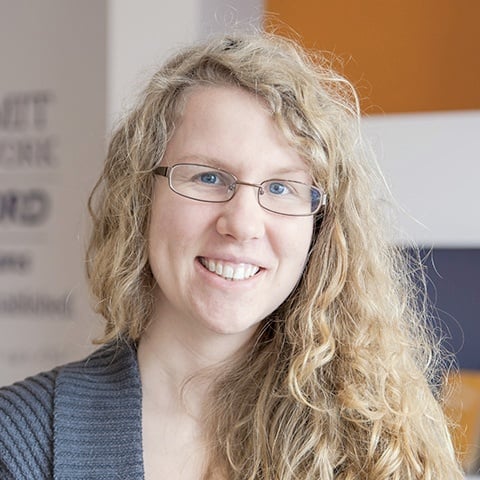 Deaconess Anna Johnson is a marketing manager at Concordia Publishing House. After graduating from the deaconess program at Concordia University Chicago, she continued her studies at the University of Colorado—Denver in education and human development. She has worked as a church youth director and served a variety of other nonprofit organizations, such as the Lutheran Mission Society of Maryland. Anna loves playing video games and drinking a hot cup of tea almost as much as she loves her cat and her husband.