The devotional reading for the commemoration of Johannes von Staupitz (ca. 1469–1524), Martin Luther's friend and a vicar-general in Germany's Augustinian Order, comes from Luther Discovers the Gospel.
Introduction
Today we give thanks for Johannes von Staupitz, who was instrumental in leading Martin Luther to a right understanding of Christ's prevailing mercy for sinners. As we give thanks for this influential figure in Luther's life, we are reminded to give thanks for pastors and teachers of the faith in the Church today. May God continue to bless the Church with pastors and teachers who rightly divide His Words of Law and Gospel, as revealed in Holy Scripture.
Devotional Reading
In [Martin Luther's] conflicts and afflictions the counsel of Staupitz was like a "voice from heaven." . . . By assisting Luther to a proper understanding of the doctrine of predestination, Staupitz provided him with a way of escape from the afflictions of his conscience relative to this doctrine. The new light Luther received was significant in a threefold sense.

1. Forseen merits are not the foundation and cause of election. Such is solely the undeserved mercy and love of God. Since salvation depends entirely upon the grace of God, man should not attempt by his own efforts and merits to prepare himself for grace. God does not elect man on the basis of his conduct and worthiness. The love of God toward sinners is revealed in the sacrifice of His Son and in the Sacraments. Man is to put his hope and trust in the "present predestination" revealed in the wounds of Christ and in the Gospel and not to meditate upon the hidden decree of God.

2. Anguish and terror of conscience is not a sign of reprobation, but of election, for they are the means by which God draws His elect to Christ. Also the anguish of heart which one experiences because of the temptation to blaspheme is a sign of election, since it shows that man is still in harmony with God and cannot consent to such thoughts. . . .

3. We know the heart and will of God toward us through Christ. The divine love for sinners is revealed in the fact that God gave His only Son to be the propitiation for our sins. The dealings of God with men are determined by His fatherly love. Thus Staupitz gave Luther a new understanding of God and Christ: God is not a tyrant who deals with men in an arbitrary manner; Christ is not a fearful judge, but a merciful Savior. Whoever clings to Christ and trusts in His atoning sacrifice and in the divine promises of grace will be saved.

Devotional reading is from Luther Discovers the Gospel, pages 28, 31–32
© 2005 Concordia Publishing House. All rights reserved.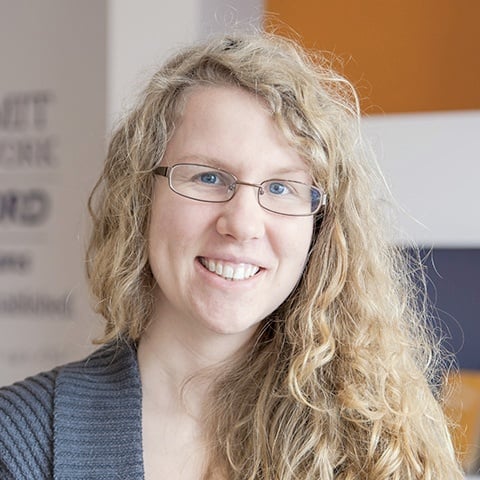 Deaconess Anna Johnson is a marketing manager at Concordia Publishing House. After graduating from the deaconess program at Concordia University Chicago, she continued her studies at the University of Colorado—Denver in education and human development. She has worked as a church youth director and served a variety of other nonprofit organizations, such as the Lutheran Mission Society of Maryland. Anna loves playing video games and drinking a hot cup of tea almost as much as she loves her cat and her husband.