Our devotional reading for the commemoration of St. Elizabeth of Hungary is taken from Meditations on the Gospels: According to His Word, focusing on Christ's words in Matthew 25:31–46.

Introduction

As God's love filled Elizabeth with fervor to serve others tirelessly, she bore much good fruit of faith in her short twenty-four years of life. Through the gift of faith, we, too, dedicate ourselves to works of love and mercy in service to our neighbors. We thank God for these good works He has appointed for us to do and look forward to the day when we are gathered together as one flock of Christ to partake in the marriage feast of the Lamb in His kingdom!

Devotional Reading

Jesus is coming again. He is coming in glory. He came the first time in deep humility when He was born in Bethlehem and died on the accursed tree. When He returns at the end of the world, He will come in His heavenly majesty and every knee will bow and every tongue confess that He is King of kings and Lord of lords.

[In Matthew 25:31–46], as the peoples of the ages and time appear before Him, they divide into two groups: one on the right and one on the left. . . .

If they are already separated as they approach the judgment seat, why, then, the judgment? Faith cannot be seen, but faith reveals itself in the conduct and lives of people. A good tree bears good fruit. That those on the right had a living faith showed itself in their daily life on earth. Their love for Christ compelled them to feed the hungry, visit the sick, and encourage those who were depressed in spirit. They were saved by grace and faith, but, as saved believers, they gave proof of their love for Christ by living the Christian way.

The unbelief of those on the left was revealed in their selfishness. They had no interest in Christ and ignored Him and His cause. So they are eternally separated from God and the everlasting glory of heaven. But the believers, made righteous through Christ's blood, enter into the marriage feast of the Lamb to live in the fullness of joy forever.

Prayer

Divine Savior, by whose blood we are redeemed and by whose grace we are cleansed from our sins, send Your Holy Spirit into our hearts day after day, that we may love You more and more and in a fuller measure serve You and our fellow men. Enrich our lives with the graces of Your Spirit so we may open our hearts and hands to the needs of the troubled and distressed. Amen.

Devotional reading is from Meditations on the Gospels: According to His Word, pages 199–200 © 2009 Concordia Publishing House. All rights reserved.



Elizabeth of Hungary

Born in Pressburg, Hungary, in 1207, Elizabeth was the daughter of King Andrew II and his wife, Gertrude. Given as a bride in an arranged political marriage, Elizabeth became the wife of Louis of Thuringia in Germany at age fourteen. She had a spirit of Christian generosity and charity, and the home she established for her husband and three children in the Wartburg Castle at Eisenach was known for its hospitality and family love. Elizabeth often supervised the care of the sick and needy and at one time even gave up her bed to a leper. Widowed at the age of twenty, she made provisions for her children and entered into an austere life as a nun in the Order of Saint Francis. Her self-denial led to failing health and an early death in 1231 at age twenty-four. Remembered for her self-sacrificing ways, Elizabeth is commemorated through the many hospitals named for her around the world.

Biography is from Treasury of Daily Prayer, page 929 © 2008 Concordia Publishing House. All rights reserved.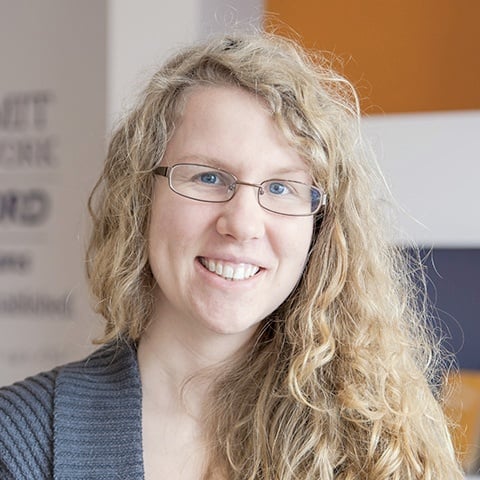 Deaconess Anna Johnson is a marketing manager at Concordia Publishing House. After graduating from the deaconess program at Concordia University Chicago, she continued her studies at the University of Colorado—Denver in education and human development. She has worked as a church youth director and served a variety of other nonprofit organizations, such as the Lutheran Mission Society of Maryland. Anna loves playing video games and drinking a hot cup of tea almost as much as she loves her cat and her husband.