The devotional reading for the commemoration of Clement of Rome (ca. AD 35–100) comes from Reconciliation and Justification.
Introduction
Today's devotional reading examines the intent behind Clement's letter to the Corinthian congregation in turmoil. As a pastor, Clement worked tirelessly to keep the Early Church centered in Christ and His Word. We give thanks for Clement and all Early Church leaders whose dedication to Scripture and brotherly love has given us an example of faithfulness to the Lord's Word in our earthly vocations.
Devotional Reading
[In AD 81–96,] discord had arisen within the Church at Corinth. Certain presbyters who had either been "appointed by them [the apostles] or later on by other eminent men with the consent of the whole Church" (44:3) had been thrust out of office. When the Church of Rome heard of this . . . it entrusted to them a letter, written in the name of the Church of Rome and addressed to the Corinthian congregation, and in this letter the Church of Rome pleaded with the Corinthians to be "obedient to the things which we have written through the Holy Spirit and root out the wicked passion of jealousy according to the entreaty for peace and concord which we have made in this letter" (63:2).
The Early Church held this epistle in high esteem, and though the epistle does not name its author, it was universally believed that it was written by Clement of Rome, who is supposed to have been the third or fourth bishop of that Church. Its date is circa AD 96–97. However, this letter is not a dissertation on doctrine but a call to repentance and was written in order to promote peace and to restore harmony to a divided and disorderly congregation. Now, in writing such an admonition, addressed to those "who were faithful and distinguished and had studied the oracles of the teaching of God" (62:3), Clement was not trying to convert non-Christians to the Christian faith, but was calling on fellow-Christians who had fallen asleep into a grievous sin to repent. Clement took for granted that his readers knew the fundamental Christian truths, and therefore he referred to these only in a casual manner. His object was therefore not to instruct in Christian doctrine but to apply Law and Gospel; for by preaching Law and Gospel he sought to restore the Corinthians to their former service of love.

Devotional reading is adapted from Reconciliation and Justification, pages 67–68 © 1938 Concordia Publishing House. All rights reserved.

Hymn for the Day

Let us gladly die with Jesus.
Since by death He conquered death,
He will free us from destruction,
Give to us immortal breath.
Let us mortify all passion
That would lead us into sin;
And the grave that shuts us in
Shall but prove the gate to heaven.
Jesus, here with You I die,
There to live with You on high.

Hymn text is from Lutheran Service Book 685:3.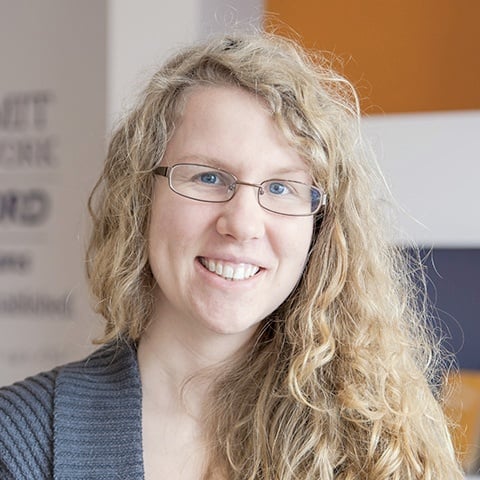 Deaconess Anna Johnson is a marketing manager at Concordia Publishing House. After graduating from the deaconess program at Concordia University Chicago, she continued her studies at the University of Colorado—Denver in education and human development. She has worked as a church youth director and served a variety of other nonprofit organizations, such as the Lutheran Mission Society of Maryland. Anna loves playing video games and drinking a hot cup of tea almost as much as she loves her cat and her husband.