The devotional reading for Reformation Day comes from a sermon selection found in Concordia Pulpit Resources.
Scripture Readings
Revelation 14:6–7
Psalm 46
Romans 3:19–28
Matthew 11:12–19; John 8:31–36
Read the propers for today on lutherancalendar.org.
Introduction
Happy Reformation Day! Though at times it may seem like a cloud covers the worldwide, pure Gospel proclamation, God never lets His precious message of forgiveness fade completely. Christ continues to care for His Church and preserve her in the one true faith. The truth of the Gospel always prevails, both now and into eternity!
Devotional Reading
In St. John's apocalyptic vision recorded in Revelation, he reports: "Then I saw another angel flying directly overhead, with an eternal gospel to proclaim to those who dwell on earth, to every nation and tribe and language and people" (14:6). What John saw was the Gospel being proclaimed through the Holy Church. The angel is the heavenly figure of all those messengers sent out to bear witness to this new covenant of forgiveness, from the apostles, bishops, and martyrs of the Early Church right down to the pastors and confessors of the faith today. This Gospel has never ceased to be proclaimed in Christ's Church. It is an everlasting Gospel against which our Lord says even the gates of hell will not prevail.

There are times, though, when hell seems to have prevailed. Luther came on the scene at just such a time. The precious Gospel of forgiveness, the very heart of the Christian faith, was being obscured. It was, in fact, so obscured that most Christians had never heard it, at least not in its fullness. Luther himself, a well-educated law student become monk, struggled in the faith because he did not know the full message of the Gospel. The angel's words seemed to have been swallowed up by hell, drowned out by the rants of the pope, bishops, and preachers who were preaching a different message, a message that made Christ's Gospel only part of the equation, a mixing of the old covenant and the new into something strange, something that made grace into works and works into grace, an utter confusion of Law with Gospel.
But the Gospel was never swallowed up. Hell could not defeat it, and the Medieval Church, though it had obscured the Gospel so badly, had never lost it completely. The Gospel St. John's angel proclaims is an everlasting Gospel. It never ceases to be proclaimed, even though it may seem that the whole Church is preaching something else. . . .

There is a constant need for reformation in Christ's Church, including the Lutheran Church, for people are constantly returning to the Roman error, even if they aren't Roman. Our old flesh is not content with Christ's forgiveness. It longs to add something of itself to the equation, whether it be good works of mercy and sacrifice, self-chosen decisions to follow Jesus, efforts at self-sanctification, continual devotion and prayer—all things that have the appearance of piety but are done to merit something, however small, before God. . . .

So the Church must constantly be on guard. She must be perpetually reforming herself. She must continually move back to what makes her catholic, back to the everlasting Gospel of Jesus. And so in our reforms we do not seek to bring forth new and different things, things that the Church has never known, but always to return to the old, that is, to the Gospel and to those things that adorn and proclaim it.

When we have this Gospel in its fullness, we have everything that Luther was looking for, everything that Rome lost, everything that Christians have ever needed, for we have forgiveness, life, and salvation in Christ Jesus through the new covenant in His blood.


Devotional reading is from Concordia Pulpit Resources, Vol. 17, Part 4 © 2007 Concordia Publishing House. All rights reserved.

Scripture quotations are from the ESV® Bible (The Holy Bible, English Standard Version®), copyright © 2001 by Crossway, a publishing ministry of Good News Publishers. Used by permission. All rights reserved.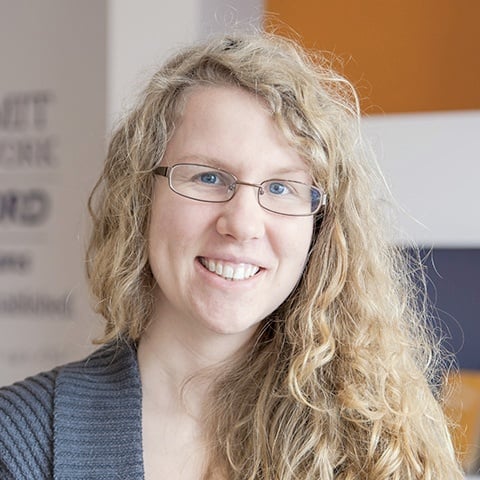 Deaconess Anna Johnson is a marketing manager at Concordia Publishing House. After graduating from the deaconess program at Concordia University Chicago, she continued her studies at the University of Colorado—Denver in education and human development. She has worked as a church youth director and served a variety of other nonprofit organizations, such as the Lutheran Mission Society of Maryland. Anna loves playing video games and drinking a hot cup of tea almost as much as she loves her cat and her husband.