Merry Christmas! What a joy to know that the Church's Christmas song continues through the next eleven days. Enjoy these twelve hymns as you rejoice in the Savior's birth!
Day 1: "Joy to the World" (LSB 387)
Day 2: "By All Your Saints in Warfare" (LSB 517/518)
Though this isn't a traditional Christmas hymn, the second day of Christmas is also the day of the Feast of St. Stephen, the first martyr. As the Church remembers Christ's birth for our salvation, we also look forward to the day when we, like Stephen and all the faithful, will be welcomed into our heavenly home.
Day 3: "Go Tell It on the Mountain" (LSB 388)
Day 4: "O Jesus Christ, Thy Manger Is" (LSB 372)
The fourth day of Christmas is also the day we remember the Holy Innocents, the young boys who were martyred after the Christ Child's birth. In light of that tragedy, this beautiful hymn helps us recall Christ's work and the hope of paradise.
Day 5: "From Heaven Above to Earth I Come" (LSB 358)
Day 6: "All My Heart Again Rejoices" (LSB 360)
This hymn text by Paul Gerhardt beautifully conveys the joy of the Christmas season. The fifth stanza particularly articulates the work of our humble King, whose birth and life bring salvation to the world:
Softly from His lowly manger
Jesus calls
One and all,
"You are safe from danger.
Children, from the sins that grieve you
You are freed;
All you need
I will surely give you."
Day 7: "What Child Is This" (LSB 370)
Day 8: "Where Shepherds Lately Knelt" (LSB 369)
On the eighth day of Christmas, the Church also observes the Circumcision and Name of Jesus. As we reflect upon the Lord's name today, we remember that He came to fulfill the Law and the Prophets. Stanza three from the hymn "Where Shepherds Lately Knelt" helps us in this reflection with the following words:
How should I not have known Isaiah would be there,
His prophecies fulfilled? With pounding heart I stare:
A child, a son, the Prince of Peace for me,
A child, a son, the Prince of Peace for me.
Hymn text © 1986 Concordia Publishing House. All rights reserved.
Day 9: "Once in Royal David's City" (LSB 376)
Day 10: "O Sing of Christ" (LSB 362)
Hymnwriter Stephen P. Starke weaves together a variety of scriptural themes in this hymn, which is set to the tune FOREST GREEN. The first stanza hearkens back to the Christmas Day reading from John 1 as we remember Christ is indeed the Word made flesh who made His dwelling among us.
Day 11: "Now Sing We, Now Rejoice" (LSB 386)
Day 12: "Of the Father's Love Begotten" (LSB 384)
On this final day of Christmas, we remember that the Christ Child born in Bethlehem is indeed King of kings and Lord of lords, begotten of the Father from all eternity. As the Christmas season comes to a close and we look forward to Epiphany, we remember the eternal victory that Christ won for us by His life, death, and resurrection.
---
Looking for even more Christmas music?
Check out our video featuring three hours of Christmas music.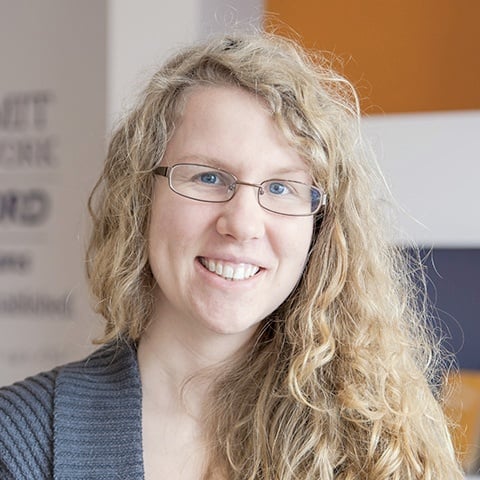 Deaconess Anna Johnson is a marketing manager at Concordia Publishing House. After graduating from the deaconess program at Concordia University Chicago, she continued her studies at the University of Colorado—Denver in education and human development. She has worked as a church youth director and served a variety of other nonprofit organizations, such as the Lutheran Mission Society of Maryland. Anna loves playing video games and drinking a hot cup of tea almost as much as she loves her cat and her husband.