All art was once new. Over much time, works now considered classic earned that status and were adopted into people's traditions. How do we embrace new music in our churches today, whether to adopt those works into our congregations' traditions or simply to enjoy them on their own? Robin Leaver discusses this question in an excerpt below from "The Theological Character of Music in Worship."
Keeping Today's Worship Traditions in Context
The doctrine of the church includes more than just the contemporary generation. It includes all the previous generations of the redeemed people of God. To quote Paul Waitman Hoon, "Present-tense or future-tense theologies cannot be permitted to stake out a monopoly on the doctrine of the Spirit."
We belong to an ongoing tradition and therefore the music of our worship should reflect this continuity.
We thus sing the Old Testament psalms, New Testament canticles, ancient plainsong, old Greek and Latin hymns, as well as the great church music of earlier generations. Like those names listed in Hebrews 11, these composers of earlier generations, some known but others completely unknown, witness to us of their faith and commitment to Christ as we use their music in our worship today.
Honoring Past Traditions
But an understanding of the doctrine of the church informs us that our worship cannot be exclusively in the past-tense. The past needs to be actualized in the present and heard alongside the contemporary.
The composer Richard Hillert expressed it thus: "For the parish musician, tradition means more than simply an antiquarian preoccupation with the past. The basic concern is to make tradition, any musical tradition, meaningful in the context of worship. . . . A preoccupation with any one style . . . can inflict a passiveness into worship, relegating the art to the level of wall-to-wall music that no one listens to."
Finding the Right Amount of Newness
Hillert continued: "Tradition is most meaningful when it is allowed to manifest itself in ever-renewing creative expression—when it is carefully balanced with innovation. . . . But like tradition, innovation can be used to excess. When a congregation is . . . constantly assaulted with strange new idioms, the virtue of newness wears thin and is reduced to the level of meaningless novelty."
But whether the tradition is old or new, it stands under the authority of God's Word, for "tradition is a penultimate, not the ultimate, reality for worship, and it cannot take the place of the Word."
---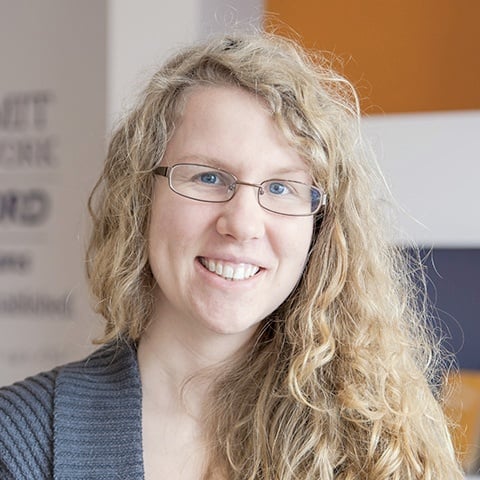 Deaconess Anna Johnson is a marketing manager at Concordia Publishing House. After graduating from the deaconess program at Concordia University Chicago, she continued her studies at the University of Colorado—Denver in education and human development. She has worked as a church youth director and served a variety of other nonprofit organizations, such as the Lutheran Mission Society of Maryland. Anna loves playing video games and drinking a hot cup of tea almost as much as she loves her cat and her husband.