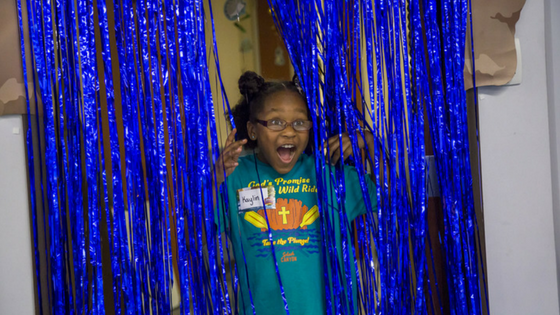 A nervous child steps out of the car. She looks up at the weird-looking building with a steeple and lots of people going inside. This child never has been to a church but is going to VBS with friends from her neighborhood. The right VBS decorations could bring her in and could help her forget her nervousness.
A couple children hop out of their car and run into the building they come to every week. They know every nook and cranny of this building. They know the best places to hide. But when they step in, they are not in the normal setting. They are in a "new world." This hook gets their attention back in a new way. It creates wonder in a place of familiarity.
Both "types" of children are positively influenced by great decorations at your Vacation Bible School. I encourage you to create a new setting for children. Build an atmosphere in which memories will be made. Let the children's excitement and wonder work in your favor. However, these children are not the only ones who can benefit from VBS Decorations. Your decorations can help with advertising, church relationships, and each child's experience.