This fall marks a milestone in our heritage as Lutheran Christians. Many churches like mine are looking for innovative ways to gather generations and celebrate our God. Below are a two neat ways for your local church community to celebrate the Reformation!
Luther's Rose Garden project
If your church has an area that could use some sprucing up, try this idea: Plant a variety of flowers, shrubbery, or vegetables to grow in a representation of Martin Luther's Rose—a teaching tool created by Luther for sharing the Gospel.
Each color of the rose symbolized part of the Gospel narrative. Here are a few ideas to get you started:
White: Holiness of God (consider planting lilacs, white daisies, carnations, or vegetables such as squash or onions)
Red: Jesus' blood that washed away our sins (plant azaleas, roses, tomatoes, or red bell pepper)
Green: Our growing life in Christ (you might plant bushes of herbs, zucchini, asparagus, Brussels sprouts, lettuces, or shrubbery)
Black: Our sin which separates us from a perfect and holy God. (Try planting dark leave lettuces, kale, eggplant, or dark leaved plants like Diamond Head Elephant's Ears, Dahlia, or Oxalis)
Blue: Reminds us of our baptism through which God adopts us as His children. (Consider planting blue butterfly bushes, or Grape Hyacinth)
Yellow: Eternal life in heaven with God forever! (You might try to grow black-eyed Susans, yellow shrubs, squash, lemons, mustard, or goldenrod)
If you decide to plant vegetables, consider making the harvest available to people in your community. What a nice way to bless families with a variety of vegetables! If you prefer to stick with flowers or shrubs, create a way for your church and surrounding community to wander the garden almost like a prayer journey. What a wonderful blessing this could be for mahttps://sundayschoolmatters.org/wp-admin/post.php?post=1130&action=edit#edit_timestampny years to come!
Here I Stand Lego® Project
This fun project is a wonderful way for all generations to create lasting memories and relationships while building together! Start by gathering tons and tons of small Lego bricks. I've had a lot of success at finding these at estate sales, garage sales, thrift stores, asking for church-wide donations, and as a last resort, eBay or Amazon. You will need blocks in a variety of colors and sizes. You will also need a 12 × 12 Lego base for each group (these can be family groups, groups of similar ages, or intergenerational groups).
Invite the participants to come build one afternoon. Provide refreshments, and have lots of tables set up! The groups will receive their plate and create a Lego monument that depicts the idea of Here I Stand (or choose your own Reformation theme, church vision statement, Bible verse, etc.). Play upbeat music in the background to create a fun and inviting atmosphere. Be sure you have someone on hand whose one job is to photograph the fun and the projects!
Once groups have spent some solid building time together, begin to assemble the plates. (Our idea was to create a wooden frame that would be the backdrop on which these plates would be glued to. This frame would then be nailed to the wall in a prominent part of our education building or narthex.) After all the groups have glued their monuments to the frame and everyone has had some refreshments, close with a whole group photo and a prayer, asking God's blessing on the groups, the lives, the church, and your community. What an incredible reminder of His love and grace to all who participate and to those who see the frame afterwards!
---
Looking for other Reformation ideas? You can find free resources here.
Lego is a copyright of its respective owner.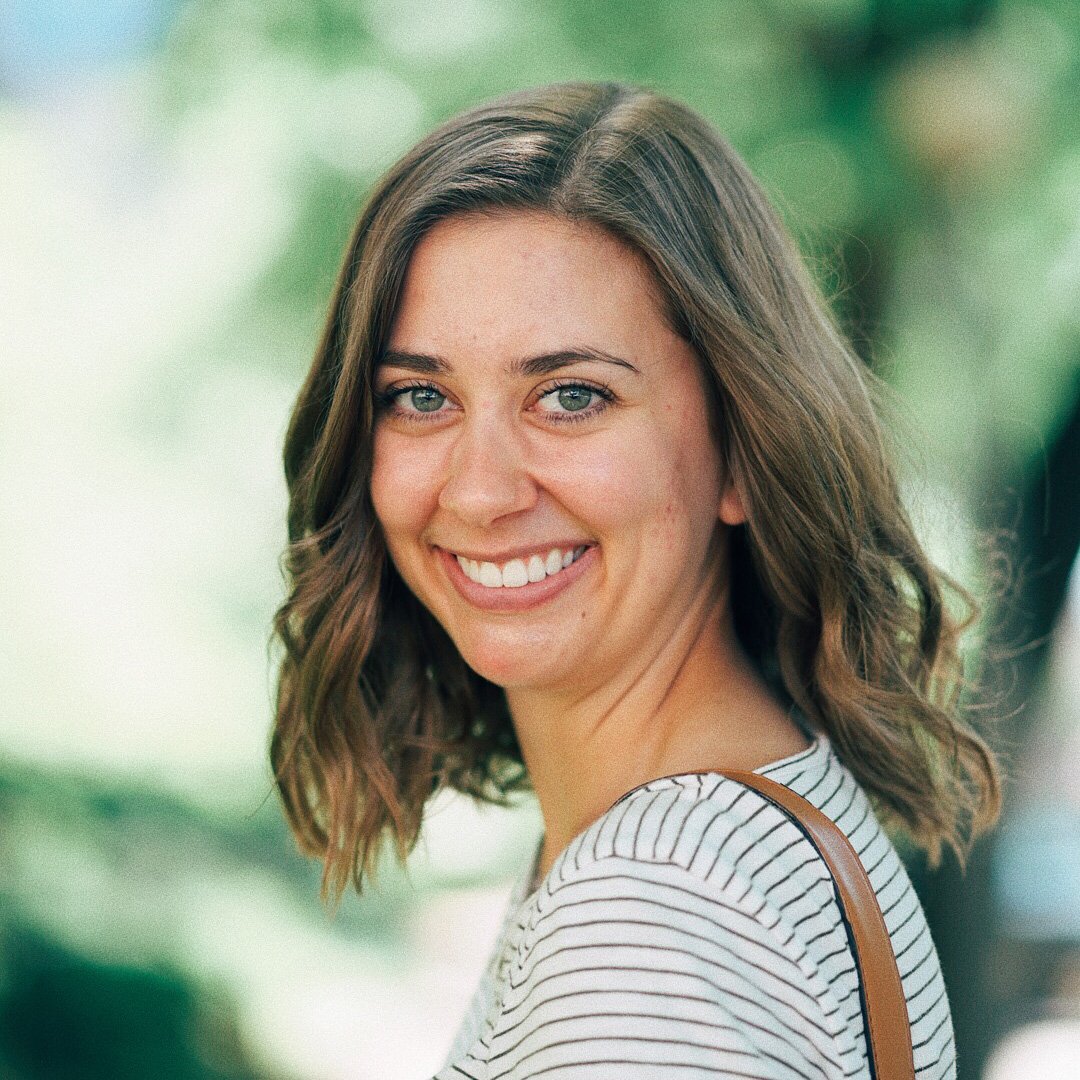 Hannah is a digital marketing specialist at Equip Ministry Resources. She currently lives in the Mitten State, but previously called St. Louis home when she was a copywriter at Concordia Publishing House. On most days, you'll find Hannah cooking new vegan recipes, running really slowly, and laughing far too loudly.