Advent is coming! Advent is coming!
Do these words send you into a stress-induced fetal pose or are you more in the elf camp? Like most people, I am positioned right in the middle! With so many extras at this season of the year, is it possible to partner with parents and encourage families to be intentional about celebrating the season?
Yes! It is important to walk alongside families and help them cherish this time, week by week, no matter the parenting phase they are currently experiencing. How do we as the Church walk with parents and not create more stress or anxiety? The following are a few ideas to help you equip the families in your faith community during this season!
Send out a weekly email to all families in your community. There are free services (such as MailChimp) that create very attractive emails that can include graphics, links, and other eye-catching pieces. This is also extremely user friendly!
In each weekly email, list three ideas for families to celebrate Advent that week. Include one home idea, one free idea, and one event in your area or surrounding towns.
Free Advent Activities
Create a funny Christmas video with a theme of waiting, baby Jesus, or even sharing the nativity story with the people and pets in your home. You can share the joy of the advent season by sending this to family and friends!
As a family, commit each week to saying no to one event or scheduled thing you normally do at this time of year. Instead, do something together to enjoy the time. Our family loves to make hot cocoa and drive around to see neighborhood Christmas lights, but you might choose to bake cookies instead! No matter what you choose to do with that time, make sure it is all together!
Each week, make it a point to drink out of Christmas glasses or mugs, and to have one festive meal together. It doesn't need to be special or time consuming at all—something as simple as breakfast for dinner on Christmas plates or with Christmas mugs and Christmas paper napkins sends this family treat to the next level!
Decorate the tree together! This could be a wonderful way to celebrate Advent with your family! We put phones away, turn off the tv, turn on the music, and maybe even light a fire in the fireplace. Then we look at the ornaments, laugh about the experiences we've had, and dream about the things God will do in our lives in the coming year!
Advent Activities at Home
Here are some fun ideas for you to share with your parents and families. Share any additional ideas you have! Let's share the wealth!
Do five-minute Christmas music dance parties! Crank up the music and dim the lights so you can turn up the fun and change the course of the day!
Make a list of must-see Christmas movies and plan to watch one per week!
At your family dinner, create a running list of all of the blessings God shows you in your life, family, community, etc. Pray together and thank God for His goodness and provision!
Advent Activities in Your Community
Use social media to your advantage this Advent! Many towns have Facebook forums that will share upcoming events. Many of these events are free or low cost and might be fun to share with families!
In your weekly email, especially the first week or two, ask parents what some of their must-do events are during Advent? Feature these ideas in future emails, and credit the families who sent you the idea!
Locate a church or community center in your area that does a Giving Tree or other charity donating to children in need. Encourage families to choose a name and gift that child with a bit of Christmas blessing this season!
You can also include a short devotion for parents, helping to focus them away from the distractions of the world and toward the wonderment of the birth of the Christ child.
By encouraging families to focus on a single week, rather than months ahead, reduces stress and fatigue, because you don't need to get all of life figured out in that timeframe. You just take it day by day! Weekly focus also allows for frequent restarts—if life gets away from you or if the week does haywire, you can restart the following week!
No matter the event or how things take shape in the lives of your church's families, Advent is a wonderful season to prepare and refocus on who God is and what He is about in our lives!
Blessings to you and to your families as they focus on God and on Advent each week leading up to Christmas! It is my prayer that families will adopt a weekly rhythm so they can find an equilibrium that allows them to see God more clearly and more vibrantly this season and in every season!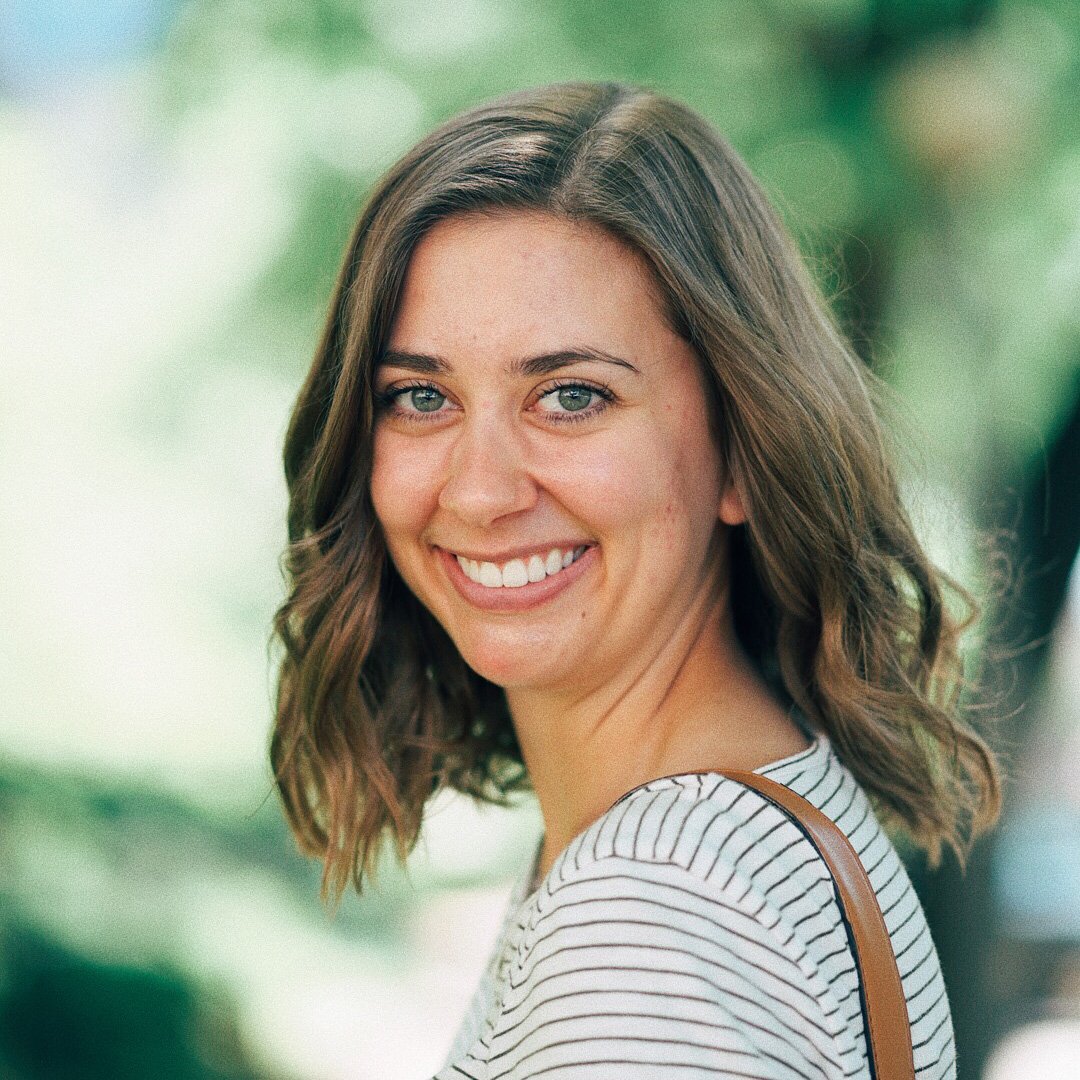 Hannah is a content marketing specialist at Blue Wheel Media. She currently lives in Michigan, but previously called St. Louis home when she was a copywriter at Concordia Publishing House. On most days, you'll find her cooking new vegan recipes, running really slowly, and laughing far too loudly.