Using technology for VBS planning can be double-edged sword. On one hand, technology tools can help make work efficient and get the word out for VBS, but on the other, using too much technology can often become a distraction that takes the focus off of the mission of VBS—to connect kids with the Gospel. Here are some ideas on how to incorporate technology into VBS without making it a distraction.
Move VBS Registration Online
Save your VBS directors and volunteers a lot of time by using online registration for VBS. It's much more efficient to have families enter their information directly into an online registration tool.
There are a few ways to move registration online:
Embed a form on your website. Although there are many form options you can use, the commonality is that electronic forms allow you to collect data safely and securely, while depositing information into one, uniform spreadsheet or report. Posting forms online also makes registration convenient for families, saving them a stamp or extra trip to the church office.
Use an online registration tool, like VBSMate. If you're looking for a more robust online registration solution, many VBS publishers provide their own registration software to help customers record attendance for both students and volunteers. These tools not only record registration information, but also compile it into reports, attendance sheets, and other communication materials for you. In addition, these tools also include digital and promotional assets that you can use in your communications.
You probably will have a few people at your congregation who would prefer to not enter their information online. For this reason, keep a few paper copies on hand, and then ask one of your volunteers to transfer the information into the online tool. By using this method, you'll end up with a complete, electronic file of all your participants and volunteers. This file helps you create electronic documents like registration forms, name tags, and follow-up communications without having to write or re-key everything by hand.
Create a Facebook Group for VBS Volunteers
Facebook groups are a great way to gather your volunteers into one place and create an ongoing, open discussion with them. The advantage of using a group over a Facebook page is that it allows you to share information privately and control what others see. If you haven't used groups before or want to learn more, this post on Engaging Volunteers Using Facebook Groups has a brief overview of some of the best tips and tricks for getting started.
When it comes to VBS-specific ideas for using Facebook groups, keep the following ideas in mind:
Move volunteer training videos online so that volunteers can learn at their own pace and at a convenient time;
Share the volunteer training resources from your publisher so that you don't have to resend the same files to people;
Post files of commonly requested documents and forms;
Share media that volunteers might find helpful when preparing for their site.
In the group, volunteers can also assist each other as they brainstorm new ideas or ask questions. Group members can help each other answer frequently asked questions, rather than having to email the director every time something comes up. This will not only take some of the stress off your director, it can help volunteers start building relationships even before VBS starts.
Share Music and Videos with VBS Families
Whether it's through emails, your website, or social media, it's important to send regular messages about VBS to families in your church. Let the excitement build in the days and months leading up to VBS. Although your Director Guide contains all the music and videos for the whole week, many publishers provide short clips and intro videos that are easy to share online. These clips cover everything from skits to snacks to songs.
Here are some common sources for sharing, along with tips on how to share content from each source:
When sharing, it's important to give credit to the original owner of the content. Usually the easiest way to do this is by clicking a "share" button or copying the original link. Always try to find the original source of the content. If you follow the methods above, you probably won't have anything to worry about. However, if you want to share items that aren't already online, be sure to check with your publisher's copyrights department first. Much of the information on CDs, DVDs, USBs, and the like contain copyrighted information that cannot be shared through these methods.
Whatever you share, be sure to leave some surprises for the week of VBS! When revealing just the right amount, your shares can build excitement and enthusiasm for VBS while still leaving plenty of room for kids and families to discover everything that's new in this year's program.
---
We hope you enjoyed these tips for incorporating technology into your VBS planning! For more tips on getting ready for VBS, view our posts on VBS planning.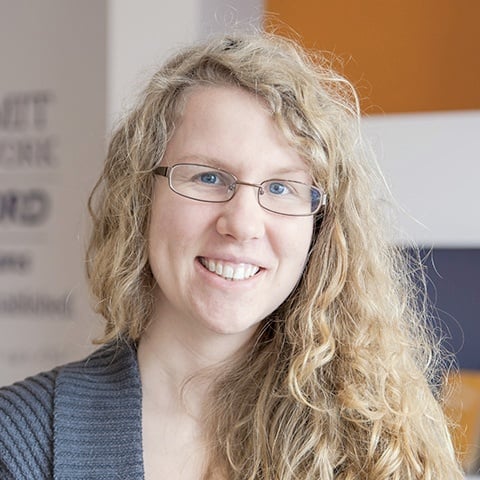 Deaconess Anna Johnson is a marketing manager at Concordia Publishing House. After graduating from the deaconess program at Concordia University Chicago, she continued her studies at the University of Colorado—Denver in education and human development. She has worked as a church youth director and served a variety of other nonprofit organizations, such as the Lutheran Mission Society of Maryland. Anna loves playing video games and drinking a hot cup of tea almost as much as she loves her cat and her husband.